Inside Lighting Panelboards, Preventive Maintenance and Upgrading to Digital Lighting Management
If you're replacing, retrofitting or upgrading a Lighting Control Panelboard, it helps to know that your lighting panelboard will have different installation and maintenance requirements than a power distribution panelboard.
So, what exactly is the difference between Lighting Panelboards and Power Distribution Panelboards"? A main difference is power panelboards are for heavier duty applications where heavier loads are involved. While industrial and commercial lighting panelboard circuit breakers typically have current ratings in the 200-amp to 800-amp range.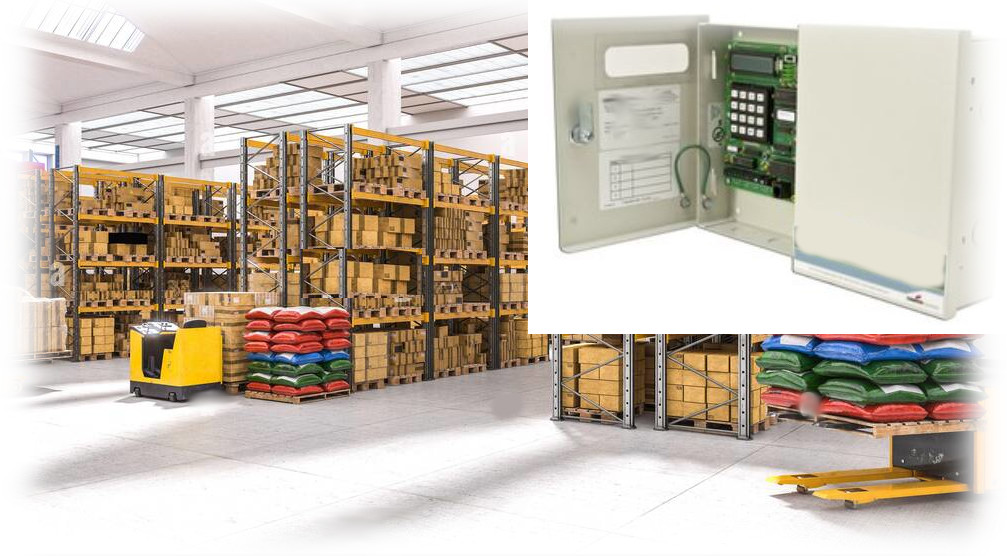 A lighting control panel usually consists of at least two components including motor controllers and circuit breakers. Plus, you'll usually find lighting panel timers and switches with wiring, terminal blocks and pilot lights. Lighting Control Panels emphasize energy and space savings in a commercial or industrial facility.
Your lighting panel connections should be checked at the contact points with a multimeter to confirm electrical continuity and voltage for each power line in the lighting system. Also inspect exposed wiring for deteriorating conductors and insulation. If you find exposed electrical wiring, it may be time to upgrade or replace lighting panel components as well.
A preventive maintenance plan should be developed and regularly executed for all control systems in an automated building, including the lighting control system. The purpose of a preventive maintenance plan is to maintain the system in proper working order and to prevent or detect problems early on. Your lighting power preventive maintenance plan should involve these activities at a minimum:
Clean control panels, keypad controls, motors and fans
Check lighting control system connections and visible wiring for deterioration.
Calculate the lighting load of each circuit (e.g., Watts = Volts x Amps)
Backup any control panel programming and update the Preventive Maintenance Log
Check with the lighting control panel OEM for system updates.
Traditional Electrical Lighting Control Panels in Facilities
Traditionally, lighting automation in buildings has been implemented using control panels typically in a central location, like an electrical room. These panels are metal enclosures housing relays, contactors, remotely operated circuit breakers or dimmer modules. A typical low-voltage panel has low-voltage inputs for control signals and line-voltage outputs for controlling the electrical lighting power loads.
Intelligent Lighting Control in panelboards and their associated systems have an integral lighting controller for assigning input devices to loads plus scheduling of control functions. Lighting control designs take an "occupancy" approach that focuses on people and how and when they need light to perform in the workplace. Digital light management centralizes lighting control and can be integrated with building management systems.
Wireless lighting control from a wireless transmitter
Inside your lighting controls you can have a wireless lighting control from a wireless transmitter to a receiver in a lighting fixture (e.g., luminaire). Lighting control strategies available for different visual needs or energy management can be combined to achieve unique lighting control strategies:
• Demand response
• Occupancy sensing
• Time scheduling
• Daylight response
• Color tuning
• Task tuning
• Data generation
• Manual control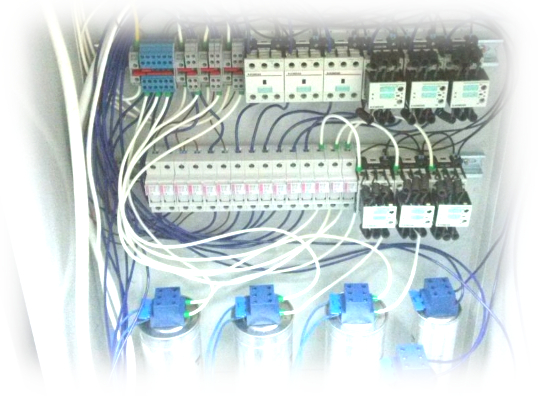 Digital Lighting Management (DLM) takes Lighting Control Panels to the next level. This means the system is an intelligent solution for maximizing lighting energy efficiency. Their focus is on return on investment (ROI) more than traditional panelboard systems.
DLM is ideal for occupancy sensing. They save energy by turning lights off when no one is in the room. Digital lighting control panels have a standard display for a user to select zone-based control of exterior and interior lighting. The panels can be used with control devices, such as motion and occupancy sensors, voice commands, that a facility manager can program to suit day and night schedules.
Luminaires (tech-speak for a light unit) are individually addressable within a lighting control network, enabling zoning and rezoning using software, maximizing flexibility. Luminaires accept control input signals from a wide variety of control devices, enabling a full range of lighting control panel strategies and sequences of operation. A major advantage of this type of system is energy consumption. Lighting configuration data can be recorded for energy analysis and maintenance purposes.
Lighting Control Panelboard Safety and Reliability
Now you should have an understanding of what's inside traditional and digitally controlled electrical lighting control panels. You also learned the basics of lighting control preventive maintenance inside industrial and commercial facilities to identify potential problems before they become larger issues. As a RESA Power Company, Relectric's motto is "Reliable and Safe. The Power of Us." This means your safety and the reliability of your equipment is what we do every day. Partnering with RESA Power enables you to extend the life of your systems through our predictive and preventative maintenance services, backed by one of the largest inventories of vintage and hard-to-find components in the industry. Relectric stocks new and professionally tested panelboard components. Contact one of our sales and service consultants today at 800.497.6255.