According to the NEC, panelboards are used in a wide range of electrical supply systems. They are used to control light, heat or power circuits, are placed in a cutout box, mounted against a wall and are accessible only from the front.

When you have a major system running through a large or complex structure, you need a good panelboard. An I-Line combo panelboard by Square D combines NQ and NF lighting sections with the I-Line power section in one enclosure. This saves time, space, and money and is ideal for many kinds of projects. Customers have asked us some questions about using LA36400 breaker in this panelboard. We have answered them below. We hope this will help you determine if this is the right product for your project.

If you have additional questions, contact your supplier or reach out to your fellow electricians online.
Frequently Asked Questions
1. Is there an alternative piece of hardware I can use to mount LA36400 breaker inside the I-Line panelboard?

Unfortunately, you are limited to the 36400 for both parts of this installation. You will be unable to use different hardware when mounting your breaker.


2. I'm using an I-Line HCM 2373-4M. What's the main breaker for this model?

Your main breaker for this version is also the LA36400.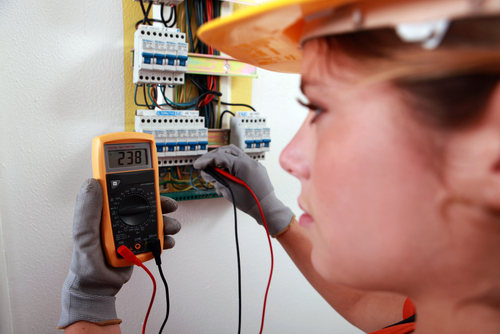 3. What about accessories? Is the bottom feed, I-Line circuit feed (LA or LH), installable?

These are installed on the factory floor. If your shroud is in the OFF position, it will cover up the port for the leads. If you need accessories, please let your supplier know when you order your parts.
4. I need a top feed. Can an I-Line panelboard be inverted?

These panelboards only feed from the bottom and cannot be inverted.
5. Now that there are new blank extensions for advanced trip unit circuit breakers, I sometimes can't tell the difference between an I-Line blank filler and a blank extension. Can someone help me out?

Blank fillers are used as covers for the busbars of an unused circuit breaker's mounting space on either a single row or on double row interiors. They also attach to their interior mounting pan with screws numbered 21593 through 20100.

Blank extensions are helpful parts that work with blank fillers. When a filler does not quite cover an opening in the trim, a blank extension is added to help complete the job and can overlap the blank filler.

Extensions can also help a smaller frame circuit breaker. It is safe to overlap the breaker. The breaker can snap onto a mounting rail and does not require screws to secure it.

Specific extensions and their applications vary based on your project.
6. Are there any optional lugs for an LA36400 breaker?

Your best choice is an AL400lH7, though your breaker will take anything from a 1-350 to 750 kcmil. You can also check out compression and power distribution lugs. Check all your options for lugs and circuit breakers when you order your electrical parts.
7. Can the LA36400 3 breaker handle an LA11021 shunt trip installation?

This version of the field accessory will only work when installed on the series four breaker, not on version three. There are currently no compatible, installable accessories for series three breakers.
8. My I-Line circuit breaker has the suffix MT thrown on the end. What does this mean for installation?

This indicates you have an I-Line breaker. The MT suffix signifies your plug-in shroud is located on the off end of the breaker.


9. Can I change my I-Line LA36400 breaker to be a Line and Load?

If you need to mount separate enclosures, do not use an LA36400, because it cannot be converted to a Line and Load (LAL). The shroud on the I-Line breaker prevents any conversions.


10. I need to mount my LA36400 onto an I-Line panel larger than a 250A on the narrow side. Can I order an adapter or mounting kit to make it fit?

Please do not attempt to make your LA36400 fit on such a project because it won't function properly and could put you in danger. This combo panelboard is to be placed on the wide side of an I-line panel or on the single row I-Line panel, such as the HCP-SU. This is because the circuit breaker is larger than a 250A.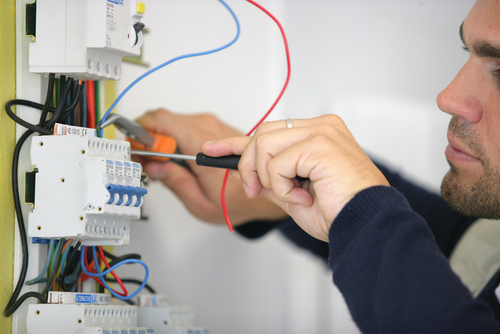 Final Thoughts
The LA36400 is a great choice when it comes to I-Line combo panelboards. It is dependable, sturdy and easy to install. Please reference this general guide for panelboard applications.

As with any complex electrical item you might install, ensure that you read and follow the operating manual.