Obsolete Electrical Parts
When obsolete electrical parts reach the end of their lifecycle, their production also terminates.
Contrary to what you might believe, obsolete electrical parts are not unwanted parts because they are faulty. Usually, these electrical components function perfectly fine. They become obsolete due to overstocking by the seller or the emergence of a newer model.
Many contractors and building owners purchase obsolete parts to repair an otherwise well-functioning piece of equipment. Contractors may choose to buy a refurbished, obsolete part because it is more suitable for a particular job than a newer model.
How Electrical Parts Become Obsolete
Electrical components exhibit a fast design and manufacturing cycle compared to other products. As a result, electrical parts also have one of the most rapid rates of obsolescence.
As companies and businesses conduct their annual inventory analysis, they replace any outdated or obsolete electrical products. These products do not go to the recycling plant. Instead, they are tested and circulated to distributors who sell them along with other used electrical equipment.
Why Electrical Parts Become Obsolete
In our fast-changing world, products gain and lose popularity all the time. Think of it as a person buying the latest iPhone or MacBook. They may simply want to replace their older models because they want to upgrade to a faster or bigger smartphone or laptop. But this does not mean there is anything wrong with the older iPhone or MacBook models.
As technology advances, services and products become obsolete. Replacement models can handle a larger bandwidth or include more technology. Similarly, electrical parts often become obsolete with the emergence of new technology. The obsolete part then loses popularity and manufacturers stop producing the product.
Popular Obsolete Electrical Parts
One of the most popular obsolete electrical parts is the circuit breaker. In fact, obsolete circuit breakers are in such high demand entire industries have been created to assist in its distribution.
They are prevalent in every modern household, as well as all industries requiring electricity to operate. These places have electric panels to connect their electrical appliances like machines and lights so they can function.
Electric panels include circuit breakers to curb excess current flows. Over time, some circuit breakers cease production while their electric panel counterparts are still in use. However, building owners often choose to replace the circuit breakers instead of the entire electrical panel because it is less expensive.
Electrical circuit manufacturers are continually producing improved technologies for circuit breakers. The speed at which the technology is upgrading has exceeded the rate of improvement of housing units still using old electrical circuits.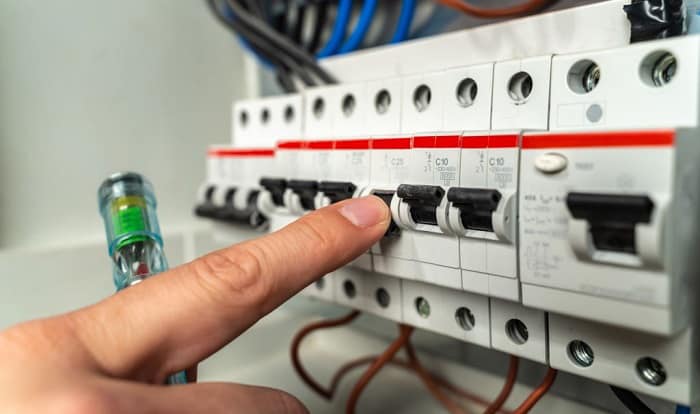 A popular obsolete circuit breaker is the molded case circuit breaker with serial number KA36200 by Square D. It is a triple-poled circuit breaker with an amperage rating of 200 A and voltage ratings of 600 V. Many electrical systems still employ this circuit breaker, although it has been replaced by an updated model, fueling a high demand for the circuit breaker.
Interchangeable trip type molded case circuit breaker with serial number TKM836F000 is also a popular obsolete electrical part, along with the EHB34030 by Square D and TFK236F000 by General Electric. Both are triple-pole circuit breakers with amperage ratings in the low hundreds range. And despite them being obsolete, all their parts function correctly, and the circuit breakers have passed rigorous testing standards.
The Right Electric Part Distributor
If you choose to buy tested and certified used circuit breakers, you can potentially save as much as 70% compared to buying a new model. Below, you will find some tips on how and where to purchase your next obsolete electrical part.
When seeking a source for obsolete parts, check the distributor's open-market sourcing ability and experience. Your contact at the original manufacturer can refer you to their trusted distributors so you can track down old products.
The distributor should also possess a rigorous testing program for any used components. The testing guarantees the authenticity and the general lifespan of the used product.
Final Thoughts
Due to technology advances and the high market value of the electrical component industry, electrical parts become obsolete faster than many other goods. Circuit breakers are among the most in-demand electrical components on the secondary sale market.
Obsolete electrical parts are products that have been replaced by a newer model. They are no longer useful or are not profitable enough for a company to continue to manufacture it. Typically, these products are still in good operating condition and have undergone testing or refurbishment, and distributors sell them on the open market.