Acme Electric
Acme Electric has been designing and manufacturing power equipment for over 80 years. The industrial and commercial sectors use Acme Electric products.
Acme Electric has made a name for itself by providing excellent customer service. Its employees have top-of-the-line training to provide the right technical expertise for their customers. Additionally, the company is also an ISO 9000 certified manufacturer, as well as a member of the National Electrical Manufacturers Association.
About Electric Transformers
Electric transformers are electrical devices that can transfer alternating current or voltage from one circuit to another. This transfer is vital because alternating currents and voltages can reverse their direction many times a second, often requiring specific treatment during transport.
The primary purpose of transformers is to allow electronic devices that cannot withstand higher voltages to use electricity . They work by taking in high-voltage electricity from power stations and transforming it into low-voltage electricity. Electromagnetic induction is the principal method of electricity transfer.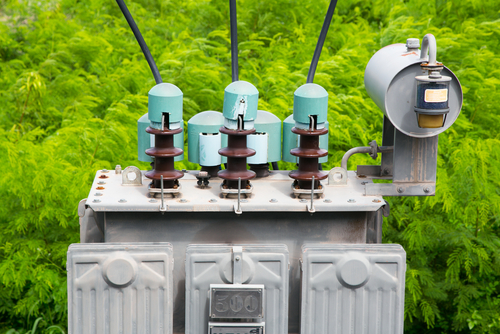 Types of Transformers
Acme makes a variety of transformers, ranging from industrial control transformers, buck-boost transformers and international transformers. Most transformers can be categorized into two types: the dry-type transformer and the oil filled transformer.
Both dry-type transformers and oil-filled transformers serve the same purpose but with some significant differences. These differences make specific types of transformers a better choice for individual situations.
There are also many popular brands of transformers, with Acme being one of the most well-known. Below we have listed some favorite lines of Acme electric transformers, along with reasons why they are the transformer of choice for so many satisfied Acme customers.
Ultra-Efficient Transformers
Acme's ultra-efficient transformer by has copper windings that enable it to withstand 480 primary volts. It is UL listed as Type 3R with an optional weather shield available to protect the transformer from severe weather.
Like with all Acme products, these transformers have a 25-year warranty coverage and perform 30% better than the standard TP1 models. The 40% less power loss observed in the ultra-efficient transformers also gives it the lowest cost of ownership out of all the Acme models, making it the ideal choice to meet your energy-saving needs.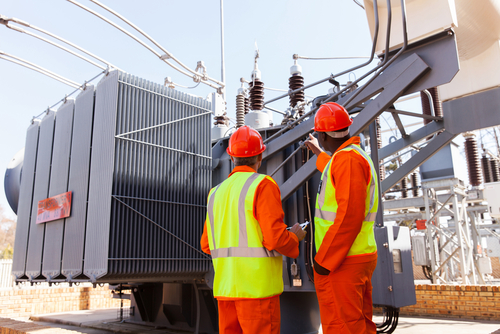 Single Phase Medium Voltage Transformers
Acme's single phase medium voltage transformer has copper lead wire terminations with ground studs. It is UL listed as Type 3R and contains a fully encapsulated core and coil.
The international medium-voltage transformer also has a 10-year warranty coverage under Acme and meets CSA C802.2 efficiency codes. Additionally, the electrostatic shield protects the transformer to prevent incidences of injuries relating to being physically close to the transformer.
International Transformers
Acme's international transformer has an aluminum bus termination with a floor-mount design. It has a long-life expectancy and a smaller and lighter body for easy maintenance. It also meets DOE 2016 efficiency requirements, so you can use the transformer without testing its energy requirements beforehand.
This line of transformers is has a 3-year warranty coverage. They perform 30% better than the standard TP1 models. The lower operating costs of the single phase medium voltage transformer also make it a more desirable choice compared to its liquid-filled counterparts.
Dry Type Distribution Transformers
Acme's dry-type distribution transformer has copper lead wire terminations and ground studs, which make it compatible for use with non-metallic conduits. It also features a fully encapsulated core and coil to protect these parts from the outdoor elements. Additionally, it is UL listed as Type 3R and can mount on a wall.
Like all Acme products, the dry-type distribution transformers have a 10-year warranty coverage. Its operation sound is hushed, with its threshold levels well below NEMA's acceptable standards. Installation in fully compact areas is possible with residential housing nearby because it will not disturb any residents.
Buck-Boost Transformers
Acme's buck-boost transformer by Acme has its UL listed as Type 3R, with 3R of epoxy under encapsulation. It is capable of single or three phase applications and can mount on a wall to save ground space.
The buck-boost line of transformers has a 10-year warranty coverage. It is also highly versatile due to the fact that they can configure and fit numerous applications.
Final Thoughts
Over the past 80 years, Acme Electric has made a name for itself in the electric transformer industry. Their products are in both the industrial and commercial sectors and are well-known for their reliability and versatility. Popular types of Acme transformers include the international and dry-type transformers.