Series C and Series G Eaton Breakers
Circuit breakers are one of those things most people never really think about. They are a bit like the hinges on your door, or the gutters on your house.
The best indication they are doing their job is that you don't notice them, because you don't have to. It's only when the door starts to squeak, or the gutter starts overflowing, that you start to pay attention, and by that point, it often means it is time for you to think about getting a new one.
But how do you decide which to go with? After all, if part of the point of a circuit breaker is that you don't notice it, choosing one when you really need it can be a bit tricky.
Luckily, there are a few names in the industry which are known for being standouts, all stalwart brands producing reliable models which consistently get the job done. One of these names is Eaton. Eaton circuit breakers are known for being a great choice for a variety of electrical equipment and parts, and for circuit breakers in particular.
Really, the only problem is that Eaton makes more than one type of breaker. The Series G and Series C lines of circuit breakers are among their most popular offerings, with a great reputation in the industry and the marketplace for their efficiency, quality and versatility. But what, exactly, sets the two lines apart?
The Differences Between Series G and Series C
One of the essential differences between circuit breakers is the type of circuit and appliance they're designed to work with. Naturally, you want to make sure you have the right circuit breaker for the job. It's important to have a good understanding of the different functions and purposes of the different lines. Similarly, it's important to know how a model of breaker will perform in different circumstances, and to what degree it's possible to adapt to your needs.
The Series C Eaton Breakers
One of the main differences between the Series G and C models is their intended markets. The Series C is designed specifically for use in National Electrical Manufacturers Association (NEMA) markets and has been one of Eaton's most recognizable standout models of molded case circuit breaker, since 1986. Series C models are primarily designed for low voltage distribution systems and are frequently used in motors and motor starters systems.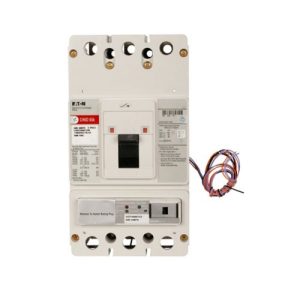 Series C models are built to protect against short circuits and overloads. Although they have a wide variety of uses in different systems, they are highly variable depending on your needs. For instance, different internal accessories are available, which can offer options. For example, performance at special ambient temperatures, such as 40 or 50°C, freeze-testing or moisture-fungus treatment. Examples of different Series C models include the KD3400, which boasts a short circuit interruption cap of 35ka @ 480VAC, and the HKD3400, with 65ka.
The Series G Eaton Breakers
The Series G, on the other hand, is a more generalist line of models. They are for global markets and adhere to the International Electrotechnical Commission (IEC) standard. Unlike the Series C, the Series G tends to be significantly smaller and uses fewer specialized accessories. This makes it easy to customize field-fit options. However, this does not mean a trade-off in quality. This series is specifically designed for high performance in every model, whatever its intended application.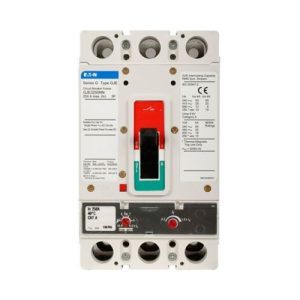 Available in five frame sizes, with ratings that range from 16 to 2,500 amperes, the Series G is made to cover every stage and level of application, and the range of ready-fit plug-in accessories available, including alarm and auxiliary switches, shunt trips (including for low-energy settings) and under voltage release mechanisms. These make it highly adaptable at any stage in a project.
Conclusion
Eaton is established at the head of the market for electrical control and distribution in a full spectrum of settings and applications. The company leverages a global footprint to work across the industrial, residential, commercial and utility sectors. They always maintain its standards of quality in manufacturing and performance.
The Series G and Series C circuit breakers exemplify this ethos. Both product lines are known for their unimpeachable levels of quality and versatility, and for their consistent performance. Choosing which suits your project best depends on your setting and needs. Series C line of breakers are more specialist while Series G are more generalist. Eaton circuit breakers are reliably effective and can guarantee results in your project and system every time.