There are many kinds of industrial electrical circuit breakers out there. Some come in different voltages, hence serving different purposes and being better suited for different companies. Others are divided based on the mechanism that is used to quench the arc. Efforts in the engineering and technology sectors have afforded us with a wide range of circuit breakers.
However, there is a certain distinction that does not get a lot of attention: The differences that exist between new industrial electrical circuit breakers and used ones. What differences could these possibly be? Aren't they virtually the same thing?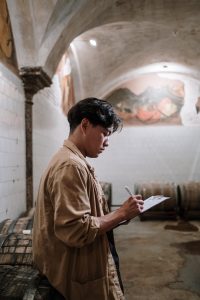 To the untrained eye, the answer would be yes, and yet professionals know that this could not be any further from the truth. There are key things to look out for when you are buying industrial electrical circuit breakers:
PRICE
One of the reasons why used circuit breakers are so appealing to certain companies is because of the reduced cost. In their minds, they can get away with purchasing a recent model of their favorite circuit breaker and save money.
As any good electrician knows, you need to replace a circuit breaker with one that is of the exact same type, make, and model. If you choose to buy a used circuit breaker, you want to ensure that it is not too old. In other words, it should be a model that was released less than 10 years ago. Otherwise, you will have a very difficult time finding a used circuit breaker.
New circuit breakers are more expensive, but you are paying for a product that may last longer due to the fact that it has not been broken in or exposed to anything that could damage it.
TESTING
A new circuit breaker will typically come with some verification of testing from the factory itself. This is part of their manufacturing process that ensures each unit is tested before delivery. It also confirms to the customer that they are holding a working product in their hands.
You are not afforded this same guarantee when you are buying a used circuit breaker, and, for this reason, you need to carefully select the supplier that you buy from. Some suppliers will provide third-party laboratory testing but not all of them will. It is worth searching around to find a distributor of used circuit breakers that you can rely on.
WARRANTY
New circuit breakers will always come with the manufacturer's warranty, allowing you to get a replacement at no extra cost in the case of an unfortunate accident.Used circuit breakers do not come with this promise. You might get a warranty, but it is entirely dependent on the store that you buy it from.
INCLUDED INFORMATION
A new circuit breaker comes with a lot of information. You know the parts that were used to create it, the UL label, the testing guidelines followed, the date of manufacture, and the method used to accurately validate its performance.
With a used circuit breaker, you might be able to get this information, but you will either have to piece it together by yourself or explicitly ask the supplier for this information.
SIGNS OF USE AND DAMAGE
This is something that you should pay extra attention to. Obviously, with a new circuit breaker, you are going to see that everything is pristine and in mint condition.
This might not be the case with a used circuit breaker. You may see slight evidence of water damage or corrosion. Parts might be slightly detached from one another. Even with the guarantee of the supplier and independent lab tests done, the onus will be on you to look for these things before you install the used circuit breaker.
This article is not meant to put down used circuit breakers, but it is important to point out that you are acknowledging a slight risk on the safety and protection that it can provide. A new circuit breaker does not come with this kind of risk.
If you are ever in doubt, make sure to consult the OSHA guidelines and ask licensed professionals about their experience and recommendations with buying a used circuit breaker.