The United States is the leading producer of energy in the world, followed closely by China and Russia, and is the world's largest energy consumer. U.S. energy companies produce energy from fossil fuels like oil, natural gas and coal, renewable fuels like biofuels and hydrogen, as well as clean energy sources such as wind, solar and nuclear power.
Energy companies in the U.S. transmit, distribute and store energy through a complex infrastructure of networks that are being transformed by emerging products and services like smart grid technologies. This modernization of the nation's electric grid, using cutting-edge technologies, electrical equipment and controls that work together to deliver electricity with reliability and efficiency can significantly reduce the frequency and duration of power outages.
The energy industry includes petroleum, gas, electrical power, coal, nuclear power and renewable energy. The increase in consumer demand and superlative technological innovation, combined with a supply chain capable of building, installing and servicing all energy technologies, make the United States energy industry an attractive investment and an excellent opportunity for employment.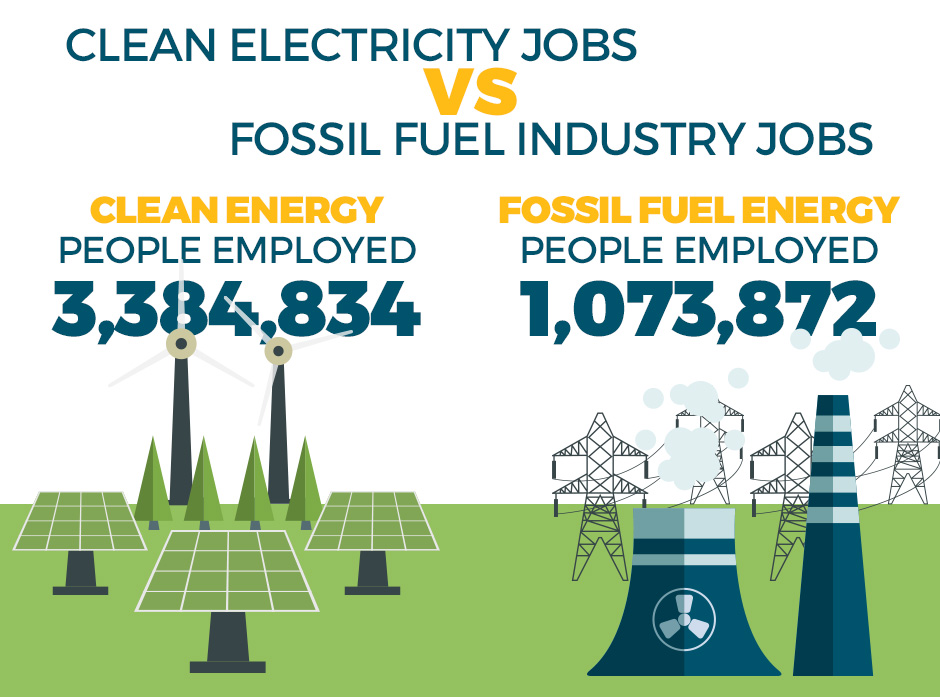 Data released by the Department of Energy (DOE) in their 2017 U.S. Energy and Employment Report (USEER) shows that clean electricity jobs outnumbered fossil fuel industry jobs by more than three to one:
Americans directly employed by the clean energy industry, 2016 3,384,834
(Includes the energy efficiency, smart grid and energy storage industries, electric power generation from renewables, renewable fuels production and the electric, hybrid and hydrogen-based vehicle industries.)
Americans directly employed by the fossil fuel industry, 2016 1,073,872
(Includes fuels and electric power generation from coal, natural gas and petroleum, along with the manufacturing of gasoline.)
An estimated additional three million part-time workers in the energy efficiency, solar and wind sectors make the difference even more significant.

Energy Industry Trends
Major changes are taking place in the energy industry, from the decline of coal power to the rise of energy storage.
The traditional electric utility model is no longer valid, and now, with plummeting prices for renewables and energy storage, the finalization of the nation's first carbon regulations and the proliferation of distributed energy resources, new business models are required. Some of the more significant trends include:

The Decline of Coal Power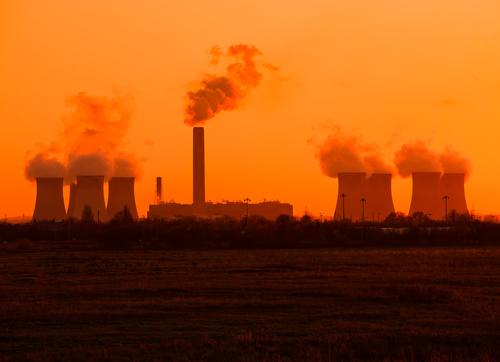 Over the past several years, the industry has experienced a continuous retirement of coal-fired power plants.
About 25,000 GW of coal capacity has been retired since 2009, according to SNL Energy, and another 25 GW of retirements are planned by 2022.
Most of the retired plants have been pushed into unprofitability by historically low natural gas prices and the EPA's Mercury and Air Toxics Standards (MATS), which puts strict limits on emissions of mercury, lead and other coal plant pollutants. Environmental activism primarily from the Sierra Club has teamed up with business interests across the nation to encourage renewables and other clean resources instead of new coal.
Although the outlook for coal power certainly isn't optimistic, the EPA still expects the resource to be a major fuel for electricity generation in 2030 and beyond. The DOE continues to boost "clean coal" technology, despite disappointments at major U.S. plants.

The Growth of Natural Gas
As market conditions and regulations force older coal generators into retirement, utilities are looking to gas plants to make up for lost capacity.
Wind and solar, while growing quickly, only generate electricity under certain weather conditions and still represent a relatively small portion of the U.S. energy sources. The combined cycle gas plant provides a relatively quick and cheap solution that meets EPA rules on carbon and other pollutants.
To comply with the EPA's proposed Clean Power Plan, the North American Electric Reliability Corporation (NERC) estimates that the U.S. would need to add about 150 GW of natural gas generation by 2030. While Natural Gas is attractive now, the competition in the future from renewable energy may encourage a switch sooner than later.

Renewables Reaching Grid Parity
Until recently, renewable energy wasn't cost effective. However, in many regions, wind and solar, especially at utility scale, are reaching grid parity and are often less expensive than more traditional generation resources.
In 2015 the financial firm Lazard released its annual study of global energy costs from a variety of fuel sources. The study showed that for utility-scale projects, both wind and solar are now cost-competitive with traditional generation technologies without subsidies. They are attractive because they face fewer regulations and market uncertainties than new nuclear or clean coal plants.
Wind energy is also a factor in many regional markets. Cheap wind, along with natural gas, has forced a host of older nuclear and coal plants to an unprofitable status in deregulated markets. As wind turbines get taller and blades get longer, analysts expect the price for the resource to continue to drop. The Department of Energy estimates that wind could comprise 35% of the nation's energy source by 2050.

Load Defection at Utilities
Utilities across the nation are struggling with how to deal with load defection, as some customers bypass their local utility for their electricity needs.
The combination of the growth in residential solar with the jump in commercial renewable power purchase agreements (PPA) at a fixed rate typically lower than the local utility's retail rate, is cause for concern. However, the challenge of load defection doesn't stop there.
Across the nation, power companies have been dealing with stagnant load growth since the beginning of the recession in 2008. While electricity consumption previously followed GDP growth, increased investments in efficiency and demand side management have seen the two factors diverge in recent years.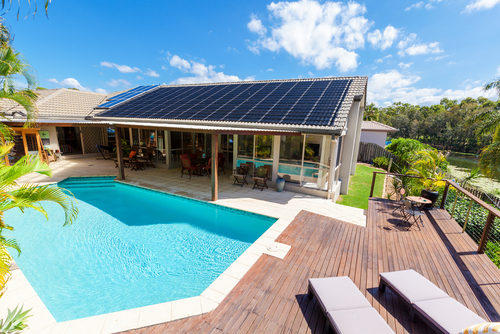 The threat of load defection is expected to continue. As a result, utilities are increasingly finding new opportunities for revenue in the very sectors threatening their business models.

Job Outlook in Renewable Energy and Energy Efficiency (2017)
Green jobs are defined by the U.S. Bureau of Labor Statistics (BLS) as "jobs in businesses that produce goods and provide services that benefit the environment or conserve natural resources" or "jobs in which workers' duties involve making their establishment's production processes more environmentally friendly or use fewer natural resources."
These definitions include employment in the following:
Energy efficiency
Renewable energy.
Pollution reduction, greenhouse gas reduction and recycling and reuse
Natural resources conservation
Environmental compliance, education, training and public awareness
The following sections include employment assessments for the energy efficiency and renewable energy sectors from government agencies, nonprofits and industry groups.

Energy Efficiency Jobs in the United States
The USEER found that nearly 2,200,000 Americans are directly employed in the green appliance and green building subsectors of the energy efficiency industry. The report also predicts an energy efficiency sector job growth rate of 9 to 11 percent for 2017.
Energy Efficiency Sector
U.S. Direct Jobs
Appliances (HVAC)
520,572
Appliances (Energy Star and High-Efficiency HVAC)
552,147
Appliances (Efficient Lighting)
327,792
Buildings (Construction, Materials, Renewable Heating and Cooling)
563,241
Public Transit
402,978
Energy Storage (includes batteries and other storage)
90,831
Smart Grid and Micro Grid
34,635
Vehicles (hybrid electric, electric vehicles, hydrogen and fuel cell)
215,094
Total:
2,707,290
Source: U.S. Energy and Employment Report, DOE, March 2016
Employment opportunities in each subsector:
Appliances: This is the largest job provider in the energy efficiency industry, employing 1,400,511 Americans. The HVAC (traditional) industry offers 520,572 jobs, the Energy Star and high-efficiency HVAC industry employ 552,147, and the efficient lighting industry employs 327,792.
Buildings: About 21 percent of the 6.5 million construction jobs in the U.S. work in support of the energy efficiency sector. Construction of green buildings and the materials sector provide 446,796 energy efficiency jobs. The renewable heating and cooling subsector employed 116,445 Americans.
Public Transportation: The American Public Transportation Association reported the public transportation industry jobs including operations, maintenance and administration increased from 386,878 to 402,978, a growth of 4.2 percent. The automotive transit sector including trolleys, buses, demand response and transit vanpools, employed 301,232 Americans, and the fixed-guideway transit sector (rail, streetcars, ferryboats and more) supported 101,746 jobs.
Energy Storage: A total of 90,831 jobs were provided by this sector in 2016, according to USEER. Battery storage supported 47,634, pumped hydro provided 21,988 jobs, while additional storage technologies had 21,209.
Smart Grid & Microgrid: USEER reported microgrid development provided 14,890 jobs while the smart grid sector supported 19,745 jobs. USEER and E2 also reported the energy storage sector provided an additional 27,140 jobs in Q2 2015.
Vehicles: The advanced vehicle industry provided 215,094 jobs in Q1 2016 according to USEER. The hybrid sector employed 156,363 Americans, the electric vehicle sector employed 41,991, and the hydrogen/fuel cell sector supported 16,740 jobs.
Renewable Energy Jobs in the United States
According to USEER, the U.S. renewable energy industry provided 677,544 jobs in Q1 2016 with a breakdown by subsector as follows:

Direct U.S. Renewable Electric Power Generation and Fuels Jobs for 2016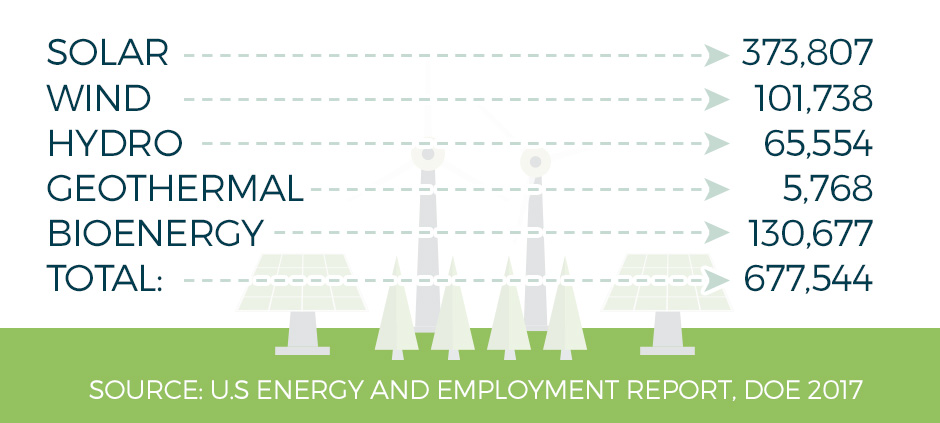 Solar: USEER reports the solar energy industry provided 373,807 direct jobs distributed across manufacturing, installation, distribution and support services, about 260,077 of which were full-time positions. The solar energy industry grew 24.5 percent between November 2015 and November 2016, its fourth straight year of 20-plus percent growth according to The Solar Foundation's annual report.
Wind: USEER found the wind power industry provided 101,738 jobs in Q1 2016 while IRENA and the American Wind Energy Association (AWEA) report the industry employed 88,000 Americans. The wind power sector grew by roughly 20 percent between the end of 2014 and the end of 2015. The wind project development and construction subsector employed over 38,000 Americans and provided most of the industry's growth.
AWEA further reported the manufacturing subsector provided over 21,000 jobs. Identified by the Bureau of Labor Statistics as the fastest growing job in the United States, the wind turbine servicing subsector employed over 8,800 technicians.
Hydropower: Of the 65,554 Americans directly employed by the American hydropower industry, 56,259 worked in the traditional hydropower sector and 9,295 in the low-impact hydroelectric subsector. IRENA reported the small hydropower industry (excluding large hydropower) directly provided approximately 8,000 jobs. A 2016 report on the U.S. hydroelectric industry, DOE found that, in 2013, the sector employed 118,000 in full-time operational and maintenance positions and 25,000 worked on short-term construction and upgrade projects.
Geothermal: USEER reports that only 5,768 direct jobs were generated by the geothermal power sector in 2016. The Geothermal Energy Association (GEA), Geothermal Exchange, Organization (GEO) and Geothermal Resources Council (GRC) reported in 2016 that the full geothermal power potential of nine Western states incorporated into the electric grid would support more than 121,000 direct, indirect and induced jobs, 19,480 of these jobs would be full-time operational positions, and 101,300 would be temporary construction jobs lasting at least one year.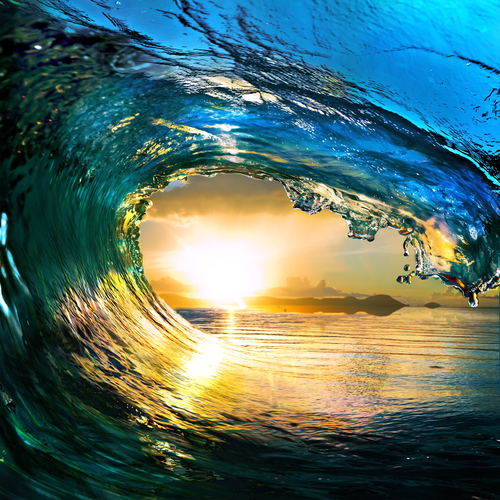 Wave & Ocean Power: Only 371 workers were supported by the wave and ocean power industry in 2010 according to the Brookings-Battelle Clean Economy Database. The Ocean Renewable Energy Coalition predicts marine and hydrokinetic energy could support more than 36,000 direct and indirect jobs by 2030 if its goal of installing 15 gigawatts of power is met.
Biomass: This employs 7,980 Americans who work exclusively with biomass electric generation technologies. Both IRENA and the Biomass Power Association, report that solid biomass energy production directly provides 15,000 jobs and supports an approximate total of 152,000 jobs.
Waste-to-Energy and Biogas: Employment in these two subsectors is estimated at 5,550.
Renewable Fuels: This subsector includes Ethanol, biodiesel, and advanced biofuels. According to USEER, the U.S. renewable fuels industry directly employed 104,663 Americans.

Summary
Lara Ettenson, Director, California Energy Efficiency Policy, Energy & Transportation program, summarizes best the state of the current energy employment market.
"The recently published Department of Energy 2017 U.S. Energy and Employment Report shows that clean electricity jobs are no doubt the engine that drives America's electric energy economy…" "The job growth trends…favored clean energy in 2016: Wind employment went up by 32 percent over the previous year and the solar workforce increased by 25 percent. [Energy] Efficiency alone increased 7 percent (12 percent in the construction industry), which represents relatively large numbers given the size of the efficiency workforce." "Looking forward, energy efficiency employers project the highest growth rate over the next 12 months (about 9 percent) while the [fossil] fuels sector reported it expects a decline in employment of about 3 percent over the same time period."
While fossil fuel generation is still a viable industry, the growth and employment opportunities are more abundant in the clean energy sector.