Many of the industrial circuit breakers that are available in the market are designed with the intention of lasting decades. Most buildings have circuit breakers that are several years old and which are in dire need of replacement. People will learn this the hard way during a routine inspection or an accident that could have been prevented.
If you are the proud owner of a brand new industrial circuit breaker, don't think that simply installing it will be the end of your worries. You will need to take care of it on a regular basis to ensure that it will work for many years. The best product in the world will deteriorate if it is not taken care of.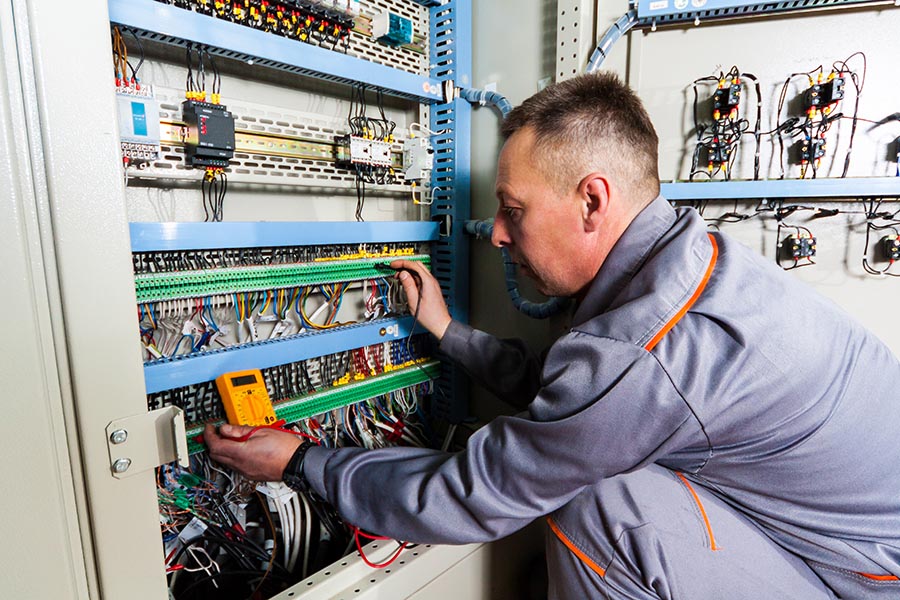 Here are some of the keys to extending the life of your industrial circuit breaker. There's no telling how many more years your breaker will receive with these tips, but you will definitely increase the chances of having a circuit breaker that lasts your entire lifetime!
Clean, Clean, CLEAN
It is surprising to see how many people will fret over minute safety rules and guidelines while ignoring the fundamentals of circuit breaker maintenance. You will prevent a lot of problems from happening just by keeping the circuit breaker in mint condition.
What does this mean for you? You should be removing contaminants on a daily basis – dust, dirt, mold, and any other thing that might deposit itself onto your circuit breaker. You should be using the cleaning agent that will keep your circuit breaker clean without degrading it.
Monitor the Environment
You need to keep a sharp eye on the place that you choose to install your circuit breaker. You may find that it is in an area where there is an excessive amount of heat, and/or where heat will easily accumulate. It could also be the case that there is a lot of moisture in the air that could compromise the circuit breaker and damage it.
This can be easily solved by putting monitors in place that will allow you to track the temperature and humidity of the circuit breaker room from anywhere in your building. Rather than make the trip several floors down to the circuit breaker room, you will have the information within the reach of your fingertips.
Track Performance on a Regular Basis
Even if everything appears to be fine and nothing seems wrong with your circuit breaker, it is highly recommended that you test it to see if there are any problems. Sometimes, electrical problems can be invisible to the naked eye. There are many devices that you can use to see if the circuit breaker is properly handling the electricity that flows through it.
When you test your circuit breaker, you might have a clearer picture of the problems that exist (if any) and take the necessary steps to fix them.
Outsource Routine Maintenance to a Professional
If you do not have an employee in your building that is qualified to handle matters related to electrical equipment, your best bet is to hire a qualified professionalwho is able to perform maintenance on your circuit breaker. They know exactly what to look for and can tell you what needs to be fixed. If you need to purchase materials, they will recommend you a list of circuit breakers that will fit your building's electricity requirements.
The added benefit of hiring somebody else to do the job is that you will never have to worry about forgetting to check up on your circuit breaker. You also won't have to worry about memorizing endless pages of safety standards because your hired professional will already be familiar with them.
As you can see, it's nothing more than a few basic fundamentals applied consistently over time. Making your circuit breaker last a long time does not have to be a difficult task.