Industrial electricians install, repair and maintain electrical equipment, such as circuit breakers, found on industrial sites. Even though industrial electrical equipment functions the same way as their residential counterparts, they require higher levels of care due to their higher electrical capacity.
Most industrial electricians favor Siemens circuit breakers.
About Industrial Circuit Breakers
Industrial circuit breakers can handle greater electrical currents than residential and commercial circuit breakers. They work by automatically shutting off an electrical circuit when they detect an overload. They protect the entire system from damages caused by overloads and prevent potential fires from starting.
A common way to classify industrial circuit breakers is by voltage class, usually by using three different voltage classes. They are low, medium and high voltage industrial circuit breakers.
Why Choose Siemens Breakers
Siemens is a multinational conglomerate with its headquarters located in the German cities of Berlin and Munich. From its establishment in 1850s, it has become the largest industrial manufacturing company in Europe. Here are some reasons why industrial electricians rely on Siemens circuit breakers.
The Siemens Brand
Siemens is a historic brand with a reputation for excellent and reliable products. The company has maintained a worldwide presence for more than 165 years. Ever since Werner von Siemens first designed the pointer telegraph in 1847, the company has played a major role in the advancement of many electric technologies.
In 1866, Werner von Siemens discovered the dynamo-electric principle, making it possible to generate and distribute electricity in large quantities cheaply. This discovery was followed by further developments in power engineering, which resulted in the first electric railway and street lighting being presented at the 1879 Berlin Trade Fair.
In these early days, Siemens also played a role in the construction of a revolutionary telegraph line that connected London to Calcutta, enabling telegrams to be exchanged between the two cities within an hour. Another telegram cable was also laid across the Atlantic to connect Europe and North America.
Today, Siemens is one of the largest producers of energy-efficient technologies and is a leading supplier of power engineering systems. It employed 351,000 people across 200 countries and generated a revenue of 79.6 billion Euros in 2016.
Forward-Thinking Design
Siemens combines the best of German engineering with forward-thinking design. The company believes that to succeed in the future, it must keep up with current trends in digitalization. Digitalization can lower production costs, improve the quality of the products and is flexible enough to respond to the rapidly changing consumer market.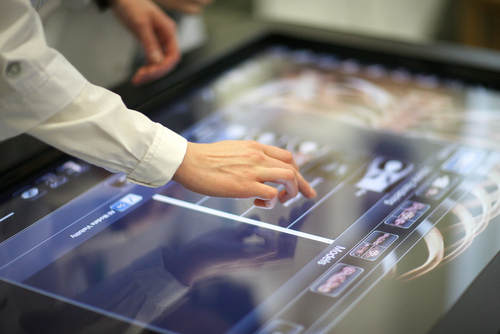 Siemens designs products with performance in mind. When it comes to the topic of digitalizing industries, the company believes in shorter time frames for new products to hit the market. However, this does not mean compromising quality, as digitalization can ensure both the flexibility and high-quality standards to meet today's consumer demands.
Comprehensive Line of Breakers
Siemens produces a broad range of industrial circuit breakers that are certified with global ratings. It offers one of the most comprehensive lines of molded case circuit breakers for industrial use. These circuit breakers are popular for their availability, ease of installation, and reliable quality. They can withstand current ratings up to 2,000 amperes and interrupting ratings up to 200-kilo amperes at 480 volts.
The Siemens Sentron™ Series Circuit Breakers works in both the commercial and industrial sectors. They have global rating and are available in nine different frame sizes. The frame sizes come in as little as 125 A and go all the way up to 2,000 A. Their design also comes with extra features, such as series connected short circuit ratings and motor circuit protectors that come in many sizes.
The Panelboard Mounting Circuit Breakers are another line by Siemens for industrial use. They are globally rated thermal-magnetic circuit breakers. The breakers feature many standards that meet the multi-national requirements. They also come in field-installable internal and external accessories for easy customization.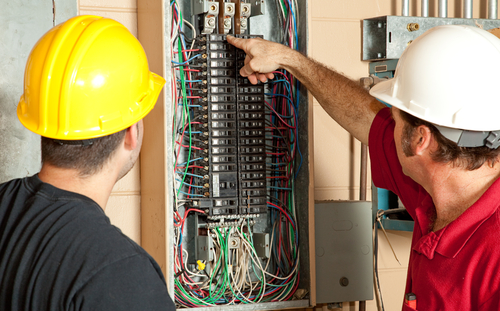 The Siemens General Application Circuit Breakers represents a line of molded case circuit breakers for both industrial and commercial use. Like other lines of Siemens products, they have global ratings and meet multi-national standards.
They are also highly compatible with the original manufactured or OEM designed equipment. They are highly compact and feature field-installable accessories to allow for easy customization.
Final Thoughts
Siemens is a trusted global brand with a history of electrical innovations. Electricians favor its line of industrial circuit breakers for their reliability, variety, and forward-thinking design.