Replacing an existing circuit breaker?
Simply look at the label.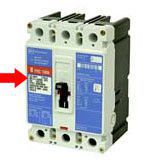 Typically, the part number is displayed on the primary label of the breaker, usually by the manufacturer logo. Look for one of the following markings:
Part Number or P/N
Catalog Number or Cat #
Mfr Part Number or MPN
In most cases other markings like the style, issue or serial number will not identify a specific circuit breaker.
Some older vintage, obsolete circuit breakers may not have catalog numbers on them. Also, some circuit breakers may have worn or illegible labels. In these cases our technical sales team can most likely still identify your breaker with a surprisingly small amount of information. If you can, try to gather the following details before you contact us – it will expedite your quote:
Digital pictures of the circuit breaker
Manufacturer name and type off the circuit breaker
Nameplate data from the panelboard or switchboard
Need a circuit breaker for a new installation?
Gather application information.
To accurately quote a circuit breaker for any given installation it is helpful to know the following information:
Brand / Manufacturer
Amperage
Voltage
Poles
Mounting Type
AIC Requirement
Lug Configuration
Trip Unit Functions (Electronic Only)
Accessories Required
Delivery Deadline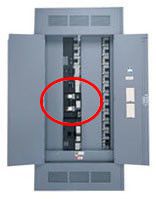 When adding a circuit breaker to an existing panel, it can be helpful to identify other breakers already installed. Even though you may not need an exact match identifying an existing circuit breaker will help determine what type of circuit breaker your panel will accept. This strategy works best for circuit breakers that are close in amperage.
Can't find the information above?
No problem! Our sales team is happy to assist.
If you can, try to gather the following details before you contact us – it will expedite your quote:
Digital pictures of the circuit breaker
Manufacturer name and type off the circuit breaker
Nameplate data from the panelboard or switchboard
RESA Power carries over 100,000 unique circuit breakers and we're here to help you find the one exact fit for your application. Get started with the tips above or contact us today 855.842.6699