Circuit breakers are an important part of any industrial or commercial electrical system. Circuit breakers are essentially fail-safe switches that automatically shutoff power when they detect a problem in a system's electrical structure. Without circuit breakers to halt current flow when issues arise, electricity would be too dangerous to distribute on a large scale.
Circuit breakers monitor electrical current constantly and react within fractions of a second when the flow of electricity surpasses their pre-established maximums. There are several types of breakers ranging from use with military equipment to commercial or industrial appliances depending on rating.
Although there isn't a formal classification system for circuit breakers, most electricians categorize them based on general characteristics, such as voltage level. Circuit breakers with lower voltage capacities fall into two main categories: miniature circuit breakers and molded case circuit breakers.
Both miniature circuit breakers (MCBs) and molded case circuit breakers (MCCBs) protect electrical circuits from damage due to excessive current. Whereas electricians install MCBs to stop lower voltage systems from short circuiting, they use the MCCB-type breakers to halt moderate to large current levels up to 50 kilo-Amperes (kA).
Cutler-Hammer Series C Circuit breakers
Cutler-Hammer circuit breakers are some of the industry's most durable, dependable products and offer branched protection for a variety of applications. The Eaton Cutler-Hammer Corporation has been a leading manufacturer in the industry since its inception in 1911, and they continue to dominate the market with their multifaceted circuit breakers and innovative frame designs.
One of Cutler-Hammer's most popular products is their Series C molded case circuit breakers (MCCBs). The Cutler-Hammer Series C circuit breaker's flexible design allows it to replace older models in panelboards, control centers, feeder pillars and busway applications with minimal to no adjustments. Despite their compact size and smaller frames, Cutler-Hammer Series C circuit breakers regularly outperform products from other manufacturers and often surpass the standards set by the Institute of Electrical and Electronics Engineers (IEEE).
Series C models are some of the most compact circuit breakers available on the market. Their size and outstanding performance help reduce overall system costs, while still conserving space. The circuit breakers in this series have a 2500A rating and can handle voltage levels up to 600 VAC.
With proper maintenance, these breakers can remain functional without a need for replacement up to 20 years. Therefore, if you're in need of long-lasting equipment, look no further than the Cutler-Hammer Series C circuit breakers.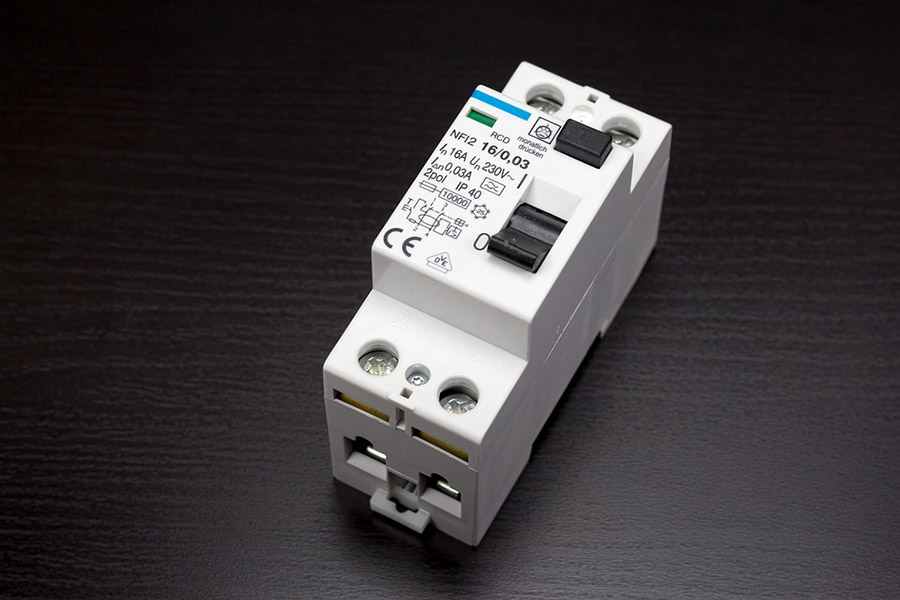 F-Frame
Series C F-frame circuit breakers include the HFD3100, HFD3200, HFD3030, HFD3150, HFD3225 and HFD3060 models. F-frame circuit breakers are three-pole molded case thermal magnetic types with 600VAC voltage ratings and 100kA@240VAC interrupting current rating. These models have the same dimensions and outer design, but different amperage. The HFD3200 model has 200 Amperes current rating, and the HFD3225 model can handle currents up to 225 Amperes. The HFD3150, HFD3100, HFD3060, HFD3030 models can be used in systems with 150, 100, 60, 30 Amperes max current, respectively. All F-frame models are fit for reverse-feed use, high-intensity discharge and have line-and-load terminals as standard equipment.
J-Frame
Series C J-frame circuit breakers include models like the HJD3250F. This model is also a three-pole thermal magnetic molded case circuit breaker with 100kA@240VAC and 65kA@480VAC interrupting current rating. These J-frame models have slightly larger dimensions and can install into systems that exceed F-frame units' parameters. The HJD3250F model specifically can handle currents up to 250 Amperes.
J-frame models are available as individual parts with interchangeable trip units or as fully-assembled circuit breakers. This frame type breakers that don't have interchangeable trip units are suitable for use with reverse feed systems.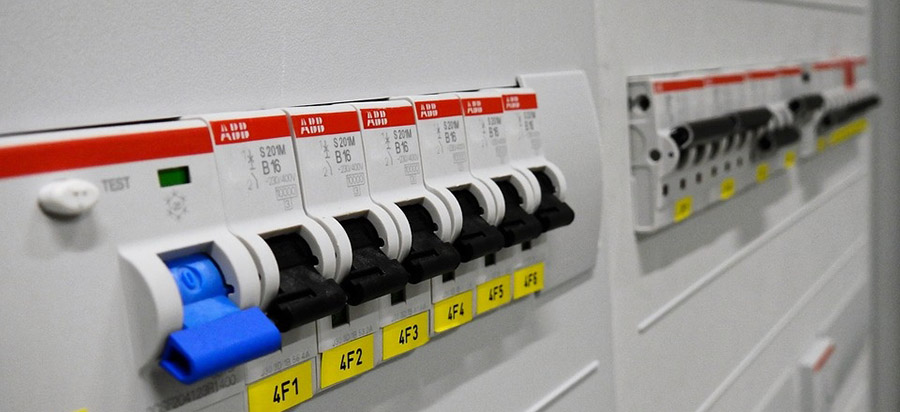 K-frame
Circuit breakers with the K-frame body type, including models such as the HKD3400, are larger than both F- and J-frame units. HKD circuit breakers are three-pole thermal magnetic molded case types with 600VAC voltage rating and 100kA@240VAC interrupting rating. This type's larger design allows it work with currents up to 400 Amperes.
Like J-frame models, K-frame circuit breakers are available as separate components or as pre-assembled circuit breakers. Models with non-interchangeable trip units are compatible with reserve feed systems.
L-Frame
Series C L-frame type circuit breakers include models such as the HLD3600F, which is a three-pole thermal magnetic type in a molded case. This HLD model has 600VAC voltage rating, 100kA@240VAC short circuit interrupting rating, and is fit for reverse feed systems. As the largest of the featured Series C frame types, the HLD model has a current rating of 600 Amperes.