General Electric – GE
General Electric has been designing and manufacturing electrical products since 1892. Today, it is a multinational company that continues to produce a wide variety of electrical products. GE brands continue to dominate many market segments, from washing machines to electrical circuit breakers.
About Insulated Case Circuit Breakers
Insulated case circuit breakers are a type of molded case circuit breakers, which are made up of a temperature sensitive part and an electromagnetic part. All insulated case circuit breakers feature a two-step mechanism to store energy and functions like an iron-frame circuit breaker with a plastic frame instead of an iron frame.
GE Power Break II Circuit Breakers
GE Breakers are known for their reliability and innovative design. The company has created a line of insulated circuit breakers called Power Break, which has been in production since 1965. The first generation of Power Break circuit breakers stopped production in 2008. Currently, GE produces the second generation of Power Break, called Power Break II.
The compact design of the first and second-generation Power Breaks help you save space. They are heavy-duty rate circuit breakers that can withstand currents from 200 to 4,000 amps on power systems with voltage ratings of up to 600 volts. All breaker frames are also UL rated, meeting all industry national safety standards.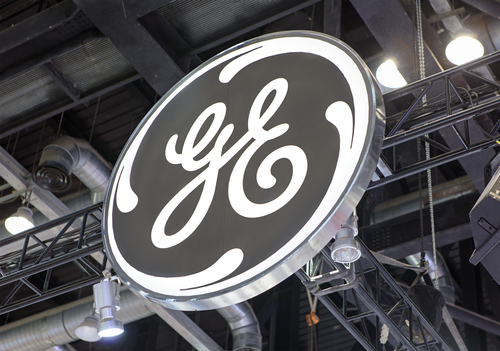 Special Features
All GE Power Break II circuit breakers have two types of interrupting capacity. The first one is a standard break, which meets most application requirements. The second is a hi-break, which can withstand high levels of short-circuit currents.
Customers find the Power Breaker II line very easy to use. They can install the units in a matter of minutes. Plus, the installation requires no special tools.
EntelliGuard Trip Units
The GE Power Break II line of circuit breakers contain a trip unit called EntelliGuard that uses a GE proprietary design. These trip units have state-of-the-art features, and users consider them highly reliable.
A special algorithm called Waveform Recognition works to quickly detect actual surges in currents. This helps eliminate costly downtime resulting from trips due to harmless current surges.
Additionally, a Reduced Energy Let-Through function offers optimum circuit safety and arc flash protection to Power Break II circuit breakers. This is an instantaneous trip mechanism, commonly known as Arc Flash Switch.
Maintenance and Diagnostics
All GE Power Break II circuit breakers feature universal trip plugs that can fit onto any trip unit. Users of GE's EnerVista Power Management System can also easily integrate the Power Break II circuit breakers through the direct method.
A special backlit LCD screen on the circuit breakers provide descriptions on the general status of the breakers. This makes performing troubleshooting and system diagnostics very easy.
A thermal memory logging system can keep track of up to 10 events with details such as the date and time stamps. A high-functioning waveform capturing system can go through 40 samples in each cycle.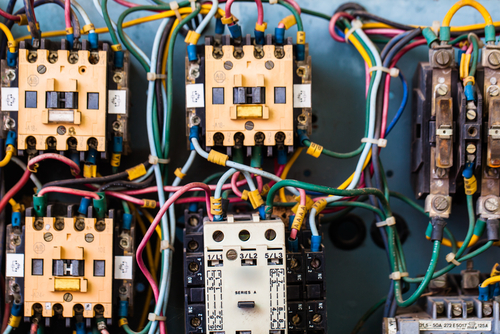 Power+ Trip Units
GE's Power+ trip units are also found in the Power Break II line of insulated case circuit breakers. These breakers are consists of the trip unit, an actuator (the mechanical part responsible for switching the circuit breaker on and off), current sensors and rating plugs.
The Power+ trip units contain true root-means-square sensing of the circuit current. True root-means-square is a term that defines the effective voltage or current function on a circuit breaker.
On the Power+, the unit takes 48 samples of root-means-square per cycle. This allows for precise measurements.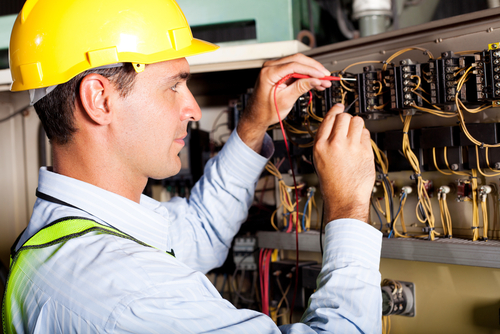 Enhanced MicroVersaTrip Trip Units
GE's enhanced MicroVersaTrip trip unit is an older insulated case circuit breaker design that is currently in legacy status. This means that these circuit breakers will be obsolete once the current inventory clears out, and GE will not directly sell the units to customers. Instead, you will find them sold by trusted retailers that sell obsolete circuit breakers and other electronic equipment.
The MicroVersaTrip unit's design features a simple keypad that lets the user program the breaker's functions, such as tripping characteristics, remote communications and status information relaying. A display on the circuit breaker also allows users to see information on the status of the circuit breaker easily. The unit integrates into GE's Power Management Systems for ease of use.
Final Thoughts
GE has been designing and manufacturing circuit breakers for over a century. The insulated case circuit breakers are a type of circuit breaker that GE makes and distributes for the mass market. Furthermore, types of GE's insulated case circuit breakers include the EntelliGuard system, the Power+ System and the soon-to-be obsolete MicroVersaTrip system.