Emergency Backup Power Supply for Rescue and Relief
What happens when electrical power cannot be restored in a natural disaster? Without jobsite temporary power, hospitals struggle to maintain life-saving equipment. Water-pumping stations for firefighting are inoperable, stopping firefighters from beating the blaze. Without functioning IT servers, crucial information isn't available, hindering emergency response communications.

This post is about temporary electrical power equipment as a lifeline during power outages. Portable generators, battery backups, and mobile power stations provide essential backup power for critical functions in urban, residential and remote locations.
5 Reasons Temporary Electrical Power is a Lifeline When Disaster Strikes
Hurricane Response: Temporary power skids provide emergency energy to affected areas during hurricane response efforts. These skids include distribution panels and generators so they can set up temporary power infrastructure quickly. They provide energy to run vital buildings like hospitals, shelters, and command centers, assuring the continuing supply of electrical power service and supporting storm rescue and relief efforts.
Earthquake Recovery: Temporary power skids are used after major earthquakes to power temporary housing, hospitals, and water treatment facilities. They make it possible for homeowners to have the fundamental comforts while re-building is taking place. The power skids also assist communication networks, allowing efficient coordination with relief workers and afflicted populations.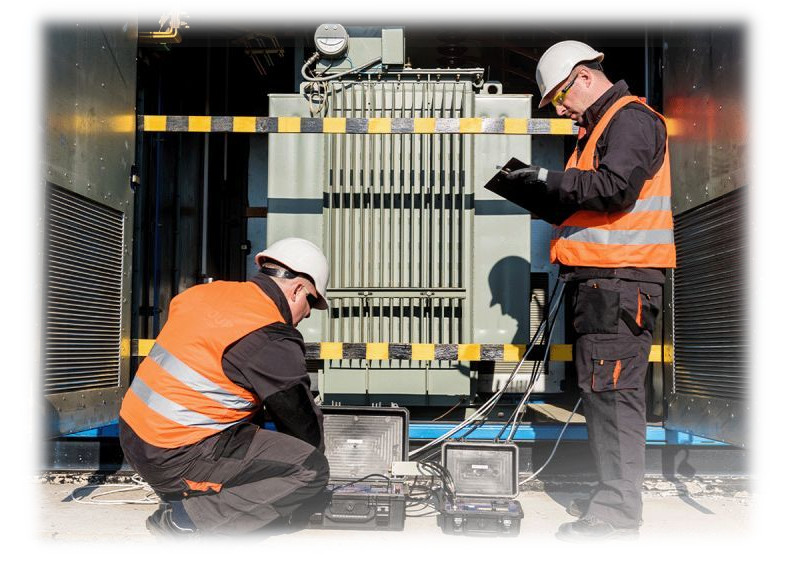 Wildfire Support: Support during wildfire disasters includes power to command centers for battling fires, allowing for real-time observation and communication. Additionally, the skids provide power to portable water pumping stations used to put out fires in remote locations with damaged power infrastructure. They make it easier for firefighters to set up makeshift base camps and make sure they have access to electricity for lighting, equipment charging, and communication.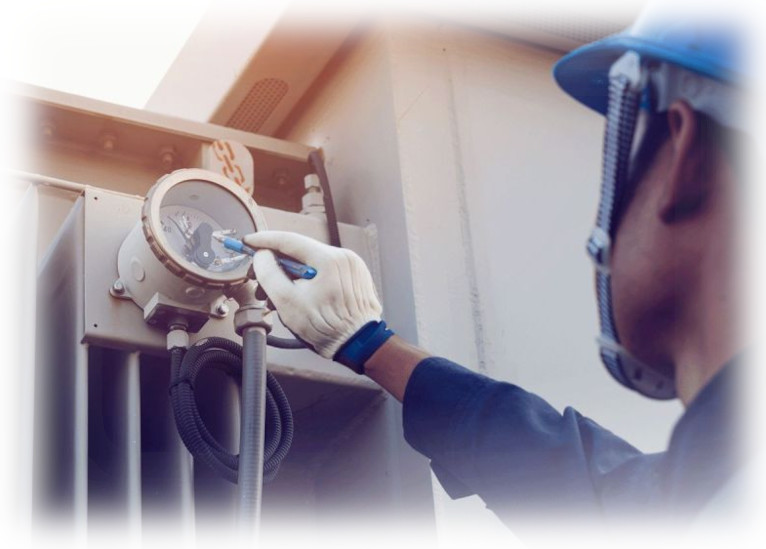 Flooding Response: To provide electricity to exposed communities during flood disasters, temporary power skids are erected. They provide the energy needed to run pumping stations that remove extra water, stopping more damage and speeding up the restoration process. The skids also provide energy to makeshift shelters, giving displaced people access to necessities. They also assist in the operation of command posts, communication systems, and emergency response vehicles.

Industrial Accidents: After industrial accidents like chemical spills or plant explosions, temporary power skids are used to stabilize the area. They give emergency response teams access to electricity so that they can carry out rescue missions while lighting up the site which allows clean-up efforts around the clock. The skids also supply power to makeshift hospitals erected to treat injured people.
Emergency Power Services for Hospitals, Firefighters, IT Command Centers
An example of a temporary power skid on a jobsite being used in a hospital is the case of a major hurricane striking coastal cities. The hurricane causes extensive damage. In response, emergency teams quickly deploy a temporary power skid to the hospital grounds. The power skids basic components include a generator, fuel tank, and distribution panel.
Hospitals, Medical Centers Save Lives with Temporary Power
The power skid is connected to the hospital's electrical system, providing critical electricity to vital areas such as operating rooms, intensive care units, and life support systems. This temporary power solution ensures the uninterrupted operation of life-saving medical equipment, including ventilators, heart monitors, and dialysis machines. It also powers essential lighting, refrigeration for medication storage, and communication systems.
Firefighting in Remote Areas Mobilize with Electrical Power
Firefighting during a natural disaster often takes place in remote forest areas during large-scale wildfires. In these situations, massive wildfires cover vast areas and threaten nearby communities. Rugged terrain limits access to electrical infrastructure. Emergency response teams quickly mobilize temporary power skids to establish power supply points in strategic locations. They provide electrical power to firefighting command centers monitoring the fire.
The power skids also power mobile water-pumping stations. Firefighters strategically place these stations along the fire's perimeter to create fire breaks and suppress the flames. The skids power the pumps for continuous water supply, allowing emergency responders to set up camp in strategic locations.
IT Command and Control Centers Survive Natural Disasters
Severe storms cause widespread power outages and disrupt critical communication networks in an urban area. Emergency response teams establish IT command centers to coordinate disaster response and restore vital communication infrastructure. A temporary power skid becomes the primary source of electricity for the command center, ensuring uninterrupted operation of critical IT systems, servers, networking equipment, and communication infrastructure.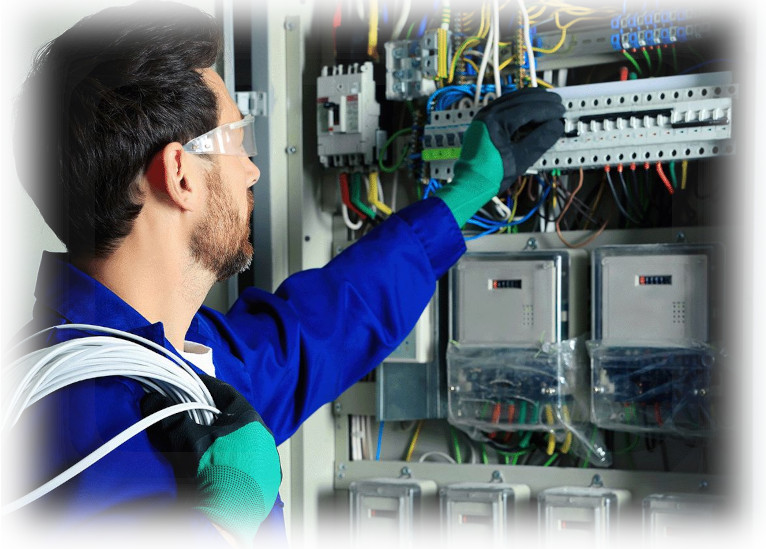 What's Inside Mobile Temporary Power Skids?
Generator: a power generator fueled by diesel or natural gas. The generator should be able to provide enough power to satisfy the demands of the intended applications.

Distribution Panel: a strong distribution panel with load centers, disconnect switches, and 480-volt circuit breakers. To transfer power to diverse devices or equipment, it should have numerous outlets or connection points.
Transformers: Depending on the specific requirements, step-up or step-down transformers may be needed to adjust voltage levels to match the power equipment specs.
Fuel Tank: A fuel tank with capacity to support the generator's runtime. It should be designed for mobility and safe transportation.
Control and Monitoring System: A system or control panel that enables monitoring and management of the generator's performance, voltage levels, and other variables. Features like load sharing, remote monitoring, and fault diagnostics may be included.
Cables and Connectors: A set of heavy-duty cables and connectors capable of handling the 480-volt power supply. This includes power cables, grounding cables, and appropriate connectors for secure connections.
Enclosure and Skid: An enclosure or skid designed to protect the components from environmental elements and provide structural support. It should be rugged, weatherproof, and transportable.
Safety Devices: Safety devices like circuit breakers, surge protectors, and grounding systems support safe operation and protect against electrical faults or hazards.
Auxiliary Equipment: Depending on the specific application, auxiliary equipment such as lighting fixtures, transfer switches, and communication systems may be in your temporary power bill of materials.
| | |
| --- | --- |
| Power Skid Type | Primary Voltage Requirements |
| Diesel Generator Set | 480V, 240V, 208V |
| Natural Gas Generator Set | 480V, 240V, 208V |
| Transformer Skid | 480V to 208V, 240V, or 120V |
| Mobile Power Station | 480V, 240V, 208V |
| Battery Backup System | 120V, 240V |
It's important to consider the specific components and their specifications may vary based on your application, power requirements, and regulations. It depends on your region or industry.
5 Benefits of Renting Temporary Electrical Power
Flexibility: Renting electrical gear gives you flexibility, enabling you to scale your company's power infrastructure in accordance with your changing needs. Without making a long-term commitment to buying equipment, it enables you to adjust to changing requirements, such as short projects, events, or emergency situations.
Cost-effectiveness: Renting electrical equipment can be a cost-effective solution compared to purchasing and maintaining the equipment. It eliminates your upfront capital investment and reduces ongoing maintenance costs, as the rental provider handles equipment upkeep and repairs.
Quick Deployment: Rapid deployment and installation are made possible by the portability of rental equipment. This is especially useful when there is a pressing demand for electrical power, such as during equipment breakdown, scheduled maintenance, or unplanned outages.
Reliable Performance: Rental companies normally keep their equipment in good condition and do regular maintenance checks on it. This provides assurance and reduces the possibility of equipment failures, ensuring dependable performance and uninterrupted power supply.
Compliance and Safety: Compliance with electrical industry standards and safety laws is ensured by reliable providers. In order to lower the risk of non-compliance and improve overall safety for both workers and assets, rental equipment is frequently checked and maintained in accordance with these specifications.
"Electricity is the beacon that banishes the darkness, empowering us to navigate through shadows and emerge stronger facing adversity."

– Author Unknown
Who's Your Best Friend When Things Really Go Dark?
When we have power outages, temporary electrical power equipment serves as a lifeline. We are protected by portable generators, battery backups, and mobile power plants, which make sure we have essential electricity during emergency situations. They support emergency services, hospitals, and efforts to communicate and give medical care during disasters. When things go black, temporary power equipment acts as a dependable friend to keep us safe and connected.