Professional tradesmen and women keep our world turning. So, what better way to recognize their hard work and dedication than by providing them with a platform to showcase their electrical wizardry?
Electricians are the unsung heroes of power outages, but they also solve complex math problems and install electrical systems while adhering to electrical and building codes. The job training is extensive and qualifies them to pursue careers in a variety of work environments like construction and electrical maintenance. Some even earn qualifications and specialize in eco-friendly or the "green" industry, ensuring all specifications are met.
So, if you are a professional electrician, student or apprentice eager to demonstrate your talent and problem-solving skills to your friends, family and the rest of the industry, check out these electrical competitions to find out more about the contests you are qualified to enter.
The National Craft Championships
The National Craft Championships are carried out and planned by the Associated Builders and Contractors (ABC), a national construction industry trade association.
Trainees and seasoned professionals in various crafts from around the country compete each year for the opportunity to demonstrate and show off their incredible work safety practices, training and skills. The National Craft Championships work hard to ensure that each competitor, various employers and companies, work sponsors and ABC chapters are adhering and committed to a lifelong career within the construction market.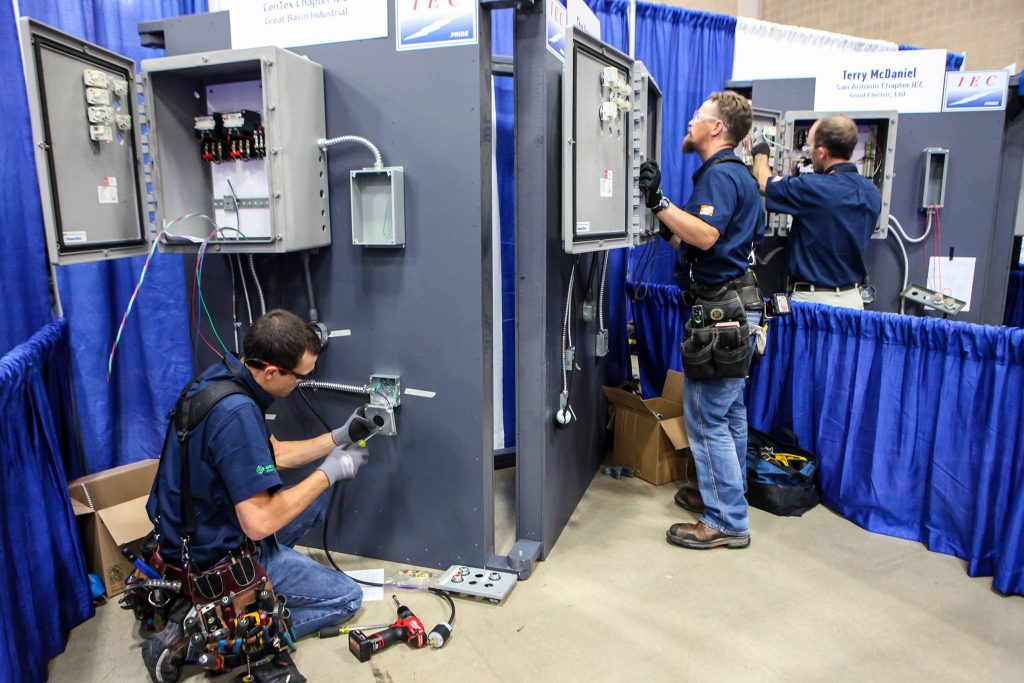 Entrants compete for honors and awards in 13 crafts across a total of 15 competitions. The contest begins with a written test, which is usually founded on the curricula of the Contren Learning Series, set forth by the NCCER. This written portion counts for 25 percent of the contestant's total score and takes place on the second day of a two-day-long event.
The remainder of the test is a six-hour long project known as the Practical Performance Test. In 2016, the National Craft Championships offered competitions in multiple aspects of the trade.
These included:
Residential and commercial carpentry
Commercial and industrial electrical, as well as residential and commercial electrical
Instrumental fitting
Masonry
Insulation
HVAC
Instrumentation fitting and retrofitting
Fire sprinkler
Millwright or Industrial Maintenance mechanic skills
Structural welding and pipe welding
Sheet metal
Pipe fitting
Plumbing
This event even has a team category consisting of five professional career men and women who work together to perform a sequence of tasks that are unique to their specialties.
These tasks fall into the categories of pipefitting, carpentry, electrical and millwright, as well as insulation. These take place over a six-hour period, and the contest is focused on allowing these professionals to show off their craftsmanship, as well as their ability to work well together on a team and depend on each other.
Each test simulates an environment similar or equivalent to normal working conditions, making sure each competitor is working in a setting with a solid mix of emergencies and situations that require careful planning. Just like with the individual competition, the team contests are evaluated by experts in the field.
However, there is no written exam. A total of 25 percent of the competitors' scores are determined based on an overall assessment of each score. The other 75 percent of the total score is based on the safety evaluations of both the team and the individuals making up the team.
The championships also award a winner, along with second and third place winners for each competition. Individual competitors are awarded cash prizes in addition to their gold, silver and bronze medals, totaling $750, $500 and $350 each. Team winners only receive medals, but do not receive cash prizes. Nevertheless, the winners in both the team and individual categories are also eligible to receive unofficial gifts and prizes from the sponsors and employers who work with the National Craft Championships.
The Ideal National Championship Electrician Competition
The tagline says it all: "This is how electricians become legends." This championship is yet another intense competition for crafts- and tradesmen and women around the United States to participate in to prove their worth and skills.
However, this time, it is specific to the industry of electricians. The prizes at stake for this contest are significant. Over $500,000 in cash and a multitude of other prizes for the annual competition in 2017 are available to be won. The qualifying rounds take place over the course of several months.
Electricians who are interested in participating should look on the website and seek out a qualifying event in their area or region. Contestants are requested to complete one task or challenge at a minimum, and they can further participate in as many tasks, events or tests, as they want to achieve the highest possible score.
The winners of the IDEAL Competition Territory—in other words, those who achieve the highest scores out of the entrants—move on to the Championship Weekend at the end of the year. Electricians who make it here are the best of the best, the cream of the crop of professional, student and apprentice electrical competitors from around the country. Each will spend an intense two days competing for huge cash prizes. And of course the highly desired and prestigious title of the 2017 IDEAL National Champion.
What are these prizes? Well, the first, second and third place individual winners in the professional categories will walk away with $75,000, $25,000 and $10,000 in cash prizes, respectively.
In the individual student or apprentice categories, the prizes are $30,000 in cash plus an additional $5,000 to a trade school for first place, $20,000 in cash for second place and $10,000 for the third-place winner. The winner of the professional team will walk away with $60,000 in cash, while the winner of the student or apprentice team will win an incredible $30,000 in cash in addition to $5,000 to a trade school.
Download the IDEAL national championship app to interact with the organization on social media and learn more about what other competitors, past and present, are currently doing. You might just learn something that will win you a life-changing prize at the competition.
The Skills USA Championships
Skills USA Championships are a group of national competitions that exist across many different skills and specialties, including everything from architecture and 3-D Visualization and Animation, to Basic Health Care Skills, to Early Childhood Education. The purpose of these competitions is to demonstrate the brightest apprentices and students of career/technical fields across the USA. Over 6,000 participants compete in 100 distinct events for 1,500 judges/organizers from all parts of management and labor industries.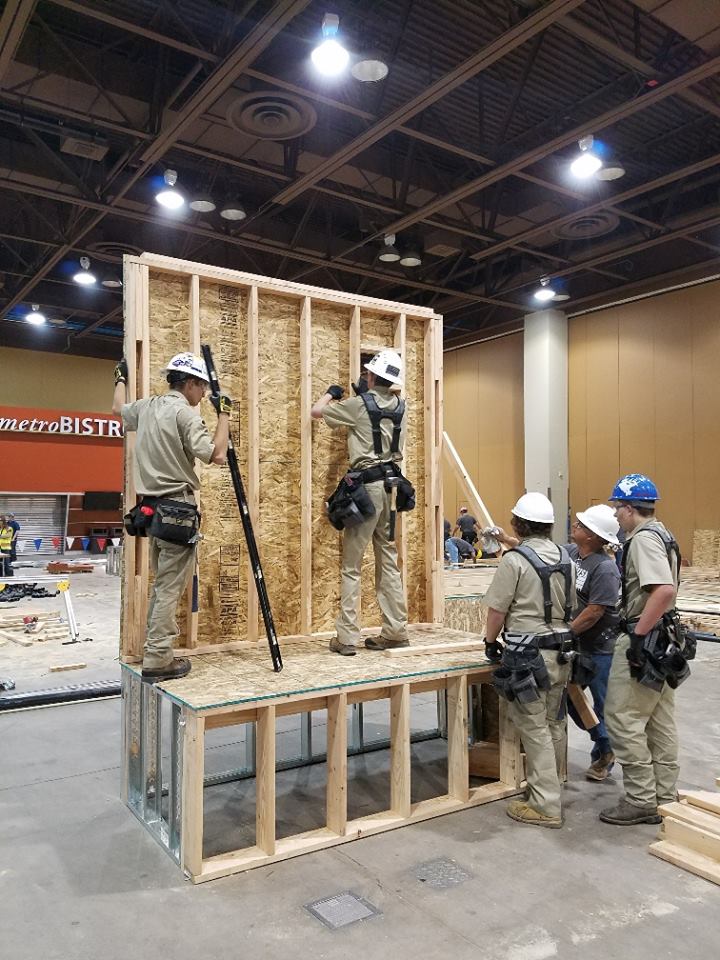 The competitions start at a local level then advances to the larger state level and, ultimately, the national level. The Skills USA Championships are a huge multi-million-dollar set of competitions across a stage that spans 16 football fields!
The mission of this competition is to ensure students in these fields are properly recognized. They're recognized for their excellence, hard work and dedication to their field of education. Holding the competitions at national industry standards also serves another purpose. It ensures industry professionals to evaluate competitor's performance and skills to post program graduation standards.
It's fitting that a series of complex, multiple skills assessments exist in their contests for electricians to prove their worth. The Electronics Technology segment of the competition, for instance, is divided into five separate tests. These tests include soldering, troubleshooting, breadboarding, a customer service exam, and even a written exam.
Competitors must attempt to showcase their expertise in both digital circuitry and analog circuitry, and must demonstrate a successful ability to build and drive test circuits, design and select various parts of the circuit and even troubleshoot various electronic circuits. Each part of these contests tests the competitors' capabilities in different areas. These include calibrating skills, correctly utilizing electronic equipment, practicing correct safety etiquette, and even organizing and data recording.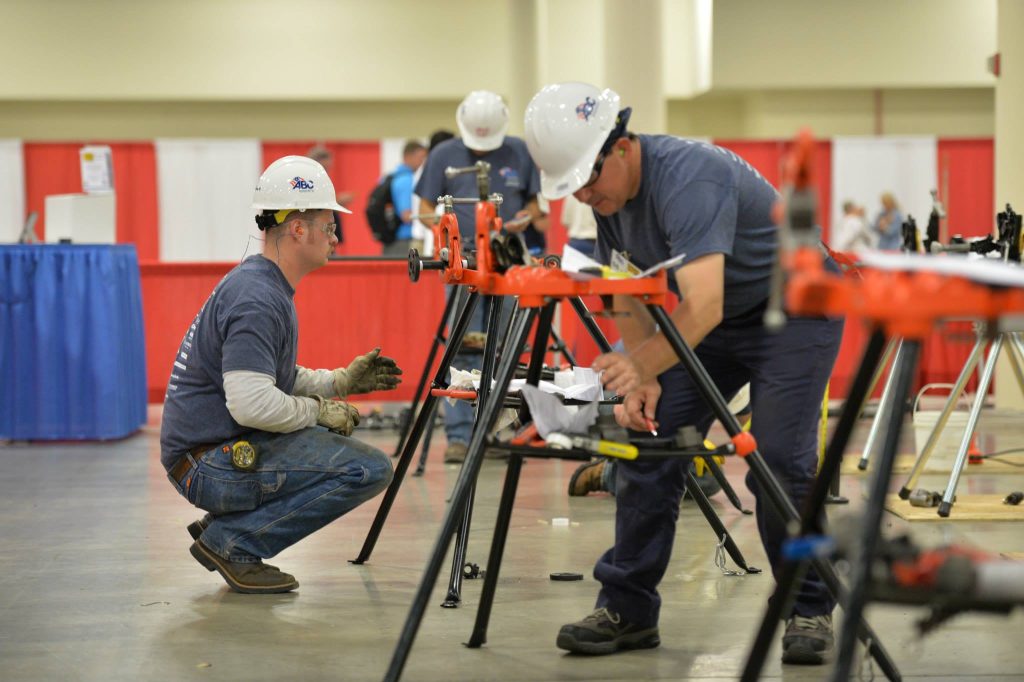 The electrical construction wiring contest is similarly structured to test similar levels of integrity within the profession. Competitors must complete an exercise of practical conduit bending, a hands-on, physical installation of a wiring device and a cabling system, and even an electrical conduit system.
Contestants work and draw their inspiration from spec sheets, mock-ups, and drawings to implement a real electrical system. The electrical system they create is commonly found in the majority of light commercial and residential projects. Competitors must also take a written test with questions from the most recent edition of the NEC (National Electrical Code).
The IEC National Apprentice of the Year Competition
The IEC National Apprentice of the Year competition is one of a series of national contests offered throughout the United States that allow upcoming and current electrical professionals to showcase or be recognized for their "electrical wizardry," including such awards as the IEC Emerging Leaders awards.
This contest aims to take the best graduates across various apprenticeship and training programs from the different IEC chapters. They then compete against each other in a head-to-head contest for a multitude of awards, recognition and prizes. The top prize is the title of the IEC National Apprentice of the Year.
The competition takes place each year. Each competitor is subject to evaluation/testing on any part of their training and material they've learned from training or apprenticeship. This includes both education in the classroom, as well as the material covered while on the job.
Competitors must demonstrate sufficient knowledge across a multitude of types of tests. This includes a written exam, which will test their knowledge of electrical code, electrical theory, circuit breakers, installation practices and other materials.
Contestants will also have to create a motor logic diagram sourced entirely on a written description of the field application. Competitors must also successfully implement a control and electrical distribution circuitry. They must strictly use specs, descriptions of the circuit, materials, and even control diagrams solely supplied by customers. This is a "wire-off" competition, which always occurs on the show floor of the second-to-last day of the Electric Expo.
Competitors also showcase their expertise by bending electrical metallic tubing, also live on the show floor during the Electric Expo. Furthermore, contestants must showcase their troubleshooting skills by quickly and successfully determining the flaws in electrical circuits.
Each contest is additionally determined by assorted groups of judges. They are inspectors, contractors, journeymen and others who live/work in the latest safety, training and standards codes in electrical industry.

Final Thoughts
There are numerous benefits for electrical professionals, students and apprentices to participate in at a National Competition. The financial reward, networking and resume building are only some of the rewards.
Showcase Your Skills
National Competitions provide a platform for you to showcase your talent and knowledge, regardless of your level of experience. The judges are professionals who have gained a large amount of field experience over the years. So the feedback you receive from the panel of judges can further enhance your skills.
Brighten up Your Resume
These competitions are a great item to put on a resume to impress any future employer. Having proof of your knowledge and skill in the field looks good to any company hoping to hire. Even if you don't win, saying you were willing to compete in the competition displays your interest.

Network with Potential Employers and Colleagues
Many employers will be at these competitions, and companies may even send representatives to see prospective employees. Also, many of the judges are professionals who can help you search for a job in your field of choice. There are a plethora of people at events who can help advance your career or be a lifelong friend.