Got Electrical Equipment You Don't Need?
Sell us your used / surplus electrical equipment and make extra cash!
Why Sell Your Used Equipment?
ASSET LIQUIDATION
At any business, there comes a time when a good spring cleaning is necessary. You may find that your business has excess stock or surplus assets that you no longer need.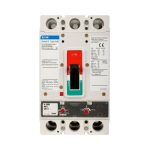 RECYCLING
The amount of electrical & electronic equipment waste has risen steadily over the last decade. Now more than ever, there is a growing concern about the environmental impacts of electrical equipment and parts.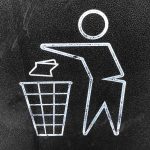 Need to reduce your electrical inventories? Ready to dispose of your excess electrical equipment?

Relectric is here to help

Turn your overflow stock into fast cash while positively impacting the environment!
How To Recycle & Liquidate With Us
1. Send Your List
Email your list to a buyer near you or to SellToUs@resapower.com
Short Lists/Identifiable Items

: Response time within 24-48 hours.


Long Lists

: Response time will vary.


Blind Ship

: If you have a large amount of equipment and don't have time to organize/create a list, Relectric will fo it for you free of charge. We'll break down your equipment into a list of products and conditions.
2. Receive Quote/Offer
If you are pleased with the value given

:

Simply sign the bottom of the offer
Or email the offer back to Relectric and we will issue a Purchase Order
3. Send Your Item(s) For Verification
Call or email our Purchasing Team before sending any items

Items shipped without any authorization number may be rejected or held at our facility until sender retrieves items
We will not typically pay additional crating or handling fees

When your item(s) are received and verified at Relectric, you will move forward with the cash out process.
*Relectric will usually pay the freight for the items we buy in addition to purchase price.
4. Cash Out
Straight Sell

: Receive a check in exchange for your item(s).


Account Credit Sell

: Trade in your item(s) for credit towards your Relectric account. Your account will be credited for the amount quoted. Account credit can be used for future repairs or equipment purchases at Relectric.


Blind Ship

: Choose either a check or account credit.
Items We're Always Looking For
We are always looking for the following items to purchase:
Switchgear
Dry type / General purpose Transformers
Circuit Breakers
Electrical Panel Boards
Busway & Plugs
Starters & Contactors
Have other items not on this list? Contact our team!