Electrical Transformers – Instrument Transformers Ltd
For every product from apples to voltage transformers, there is a slew of manufacturers competing to earn your business. Deciding where to put your money is often a roll of the dice, especially when the merchandise is highly technical or electronic.
It is for this reason that a spotlight is brought out to highlight those which are a cut above the rest. In this case, talking about electrical transformers requires learning a bit more about Instrument Transformers Ltd.
History
Established in 1973 in East Kilbride, Scotland, Instrument Transformers Inc specializes in the manufacture and design of low voltage current transformers. With business expansions that now see them as an international name in the field, ITL may have come far, but they believe in staying true to their roots.
To become the powerhouse they now are, ITL focuses on continuous improvement in the three Ps: Process, product and people. Core values like empathy, dedication, technical competency, integrity and honesty, while providing stellar customer service in power protection and control, and measurement is just par for the course.
Products
Their product line continues to grow, and something is always going on in the research and development departments. Whether it is the conception of a new line, or finding ways to make their current offerings even more efficient, ITL keeps creating sparks.
With their line encompassing low voltage, medium voltage and high voltage power systems, huge importance is placed on ensuring their customers get the perfect product for the job at hand, and the custom designs guarantee a match beyond compare.
Protection current transformers
Protection current transformers are calculated to measure definite currents in power systems and create replica currents isolated from the main power circuit in secondary windings. If there is a fault or abnormal condition within a portion of the power circuit, protection CTs allow operations to continue, while automatically isolating the trouble spot. Protection CTs are available for indoor, outdoor and in oil applications.
Metering current transformers
CTs used for measuring work in conjunction with specialized instruments to standardize instruments (often 1 amp or 5 amps), isolate them from power circuits and remain the only instrument's feature which is non-standardized. They are available for indoor, outdoor and in oil applications.
Voltage transformers
Designed to comply with several international standards depending on the precise needs of the client, ITL designs and manufactures single-phase low voltage instrument type and three-phase voltage transformers used for protection or measuring burdens indoors and out. Additionally, they also offer a range of medium voltage transformers that are OIP or epoxy resin.
Control transformers
Along with reliability, short lead time is crucial when under pressure to get systems up and running. Control transformers from ITL come in standard 1PH, custom 1PH and custom 3PH.
Featuring core to earth connection, Class F varnish impregnation, Class E insulation, and designed to EN 60076-1 and EN 60742, the full range of SV, DV, MV, and WV options in the standard 1PH are easy to install and have an ambient temperature range from -10° to 35°.
Custom 1PH are single-phase control transformers available from 25VA to 10kVA. Designed to EN 60076-1 and EN 60742, Class E insulation comes standard with the option of choosing Class F.
Easy to wire and compact, the golden polyester varnish is fully impregnated, and each model is air cooled. The temperature range varies from -10° to 40°.
Designed with high precision to exacting specifications, custom 3PH current transformers offer standard Class E from 102VA to 150kVA, Class F from 2.2kVA to 150kVA, impregnated varnish, air cooling and are designed to EN 60076-1. The temperature range is -5° to 40°.
Combined transformers
When dimension restrictions come into play, the perfect solution is combined transformers. With features including lifetime stability output, single coil design, dead tank style and custom abnormal pressure detectors, the combination of power transformer and instrument voltage transformer are available from 66 – 400kV.
OIP type voltage transformers
Oil Impregnated Paper (OIP) is used as the main insulator in their 12kV – 14kV post type voltage transformers. These outdoor use products are exposed to drastic changes in temperature and extreme climates. Therefore, they have been specially created to have unique features in five critical areas: Safety, reliability, installation and handling, maintenance and hermetic sealing.
Safety would be the primary concern, even if the product should fail internally. To avoid explosions, the bellow peels off from the tank as a pressure relief device.
Throughout the entire production process of design and creation, reliability is at the forefront. A key element is the engineering design which sees every product standardized across the whole line.
For installation and handling to go smoothly, it is vital that the products are user-friendly. ITL places a high level of importance on ensuring this is the case with any of their product range, from unpacking to set-up.
Maintenance-free is not a claim that many manufacturers can make. However, with the only requirement being insulator cleaning on a periodic basis, ITL can.
The length of service life factors hugely into a consumer's final choice. Offering true hermetic sealing, ITL ensures the retention of its superior insulation properties.
Industries
Numerous industries around the globe proudly rely on ITL transformers in their day-to-day operations. Using a variety of international standards like IEEE, IEC and AS, these industries include marine use, renewable energy, infrastructure, industrial and commercial applications.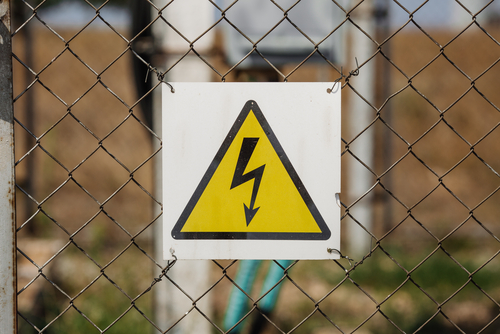 Awards and accreditations
Showing the commitment to excellence that Instrument Transformers Inc has is evidenced by their frequent compliance vetting against ISO 9001. Always adhering to standards that see a minimum of ISO 9001 for quality management systems, individual customers often have higher requirements that they meet with ease. With a combination of third-party witness inspections and QMS reviews, ITL continues to strive far beyond what is expected.
Both process and product improvements are a large part of ITL's focus. Certifications in OHSAS 18001 and ISO 14001 further prove their enduring and ongoing commitment.
A final word
Regardless of the scope of your application needs, what you are looking for is supreme reliability, unsurpassed design and construction, and exacting performance. When only the best in transformers will do, look towards Instrument Transformers Ltd.