Reading Time: 2 minutes

---
Hey there Contractors and fellow Service Professionals!
Today we are covering the Allen Bradley 1785-L80B Series E PLC. This is a PLC 5/80 Controller with 100K words SRAM user memory.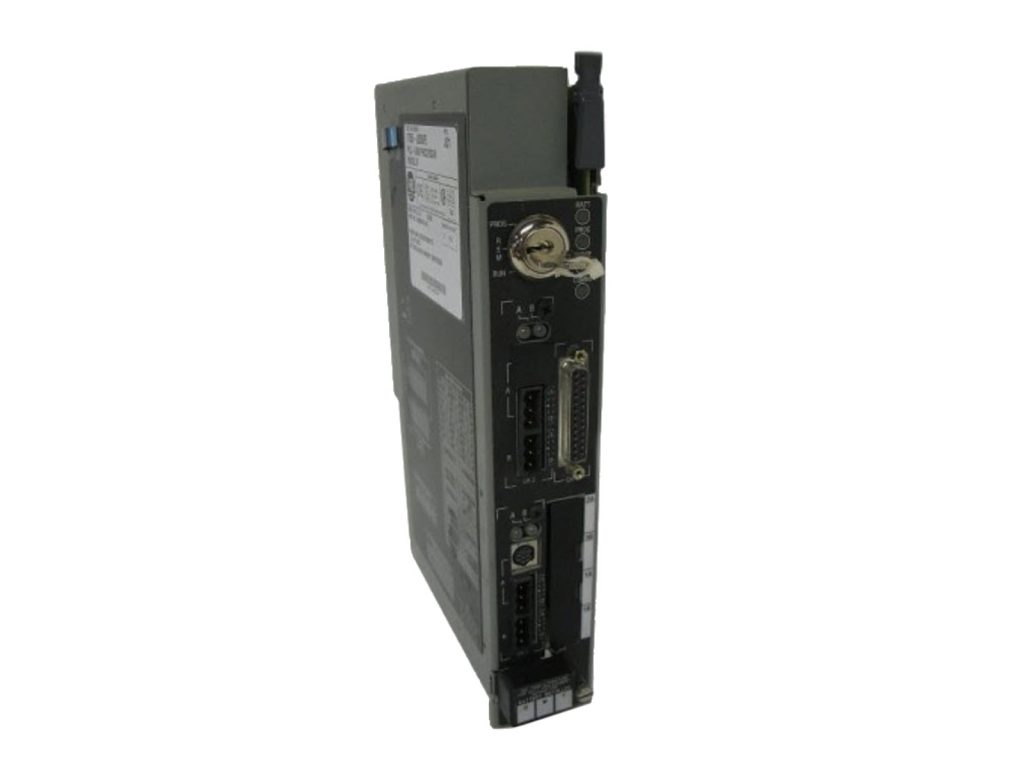 This programmable controller is another central part of each control system based on the PLC 5 series. It connects local, extended, and remote I/O modules on various communication interfaces into one control system. There are four built-in ports available for this controller. The ports are marked as channel 1A, channel 1B, channel 2A, and channel 2B.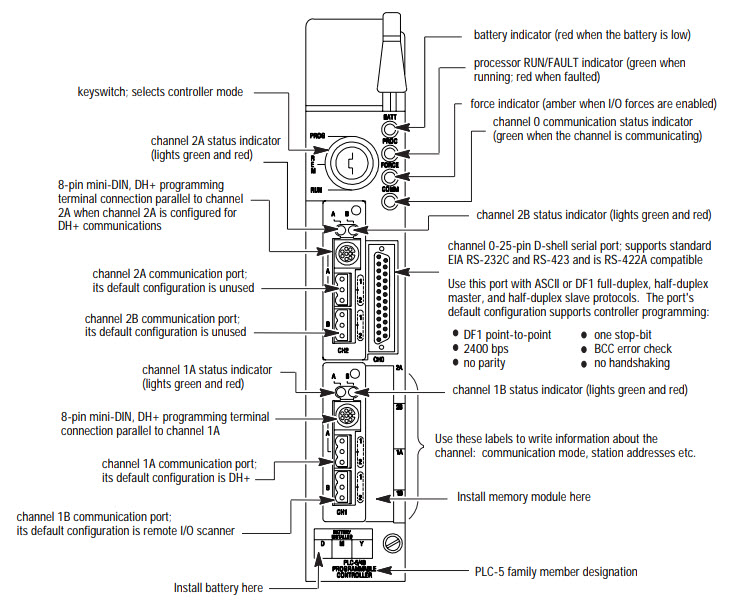 The I/O scan time per rack are 10 ms at 57.6 kbits/s, 7 ms at 115.2 kbits/s, and 3 ms at 230.4 mbits/s. On the front panel of the 1785-L80B controller is a 25-pin connector marked channel 0. Channel 0 supports ASCII and DF1 full-duplex and half-duplex master and half-duplex slave protocols.
________________________________________
Let's look at the Specs…
Allen Bradley 1785-L80B Series E
Max User Memory
100K Words
Max Total I/O
3072 any mix or
3072 in + 3072 out (complement)
Max Analog I/O
3072
Communication Ports (Channels)
4 DH+/Remote I/O
Max Total Number of I/O Chassis
93
(93 Universal Remote &
1 RS-232-C/422-A/423-A Ports)
I/O Scan Time/Rack
10 ms at 57.6 kbits
7ms at 115.2 kbits
Backplane Current Load
3.3 A at 5 V
Power Dissipation
17.3 W
The maximum cable length for DH+ depends on the transmission rate. It is imperative that all devices on a DH+ link communicate at the same rate. The length goes from a maximum 3048 m for speed 57.6 Kbits/s to 762 m for a speed of 230.4 Kbits/s.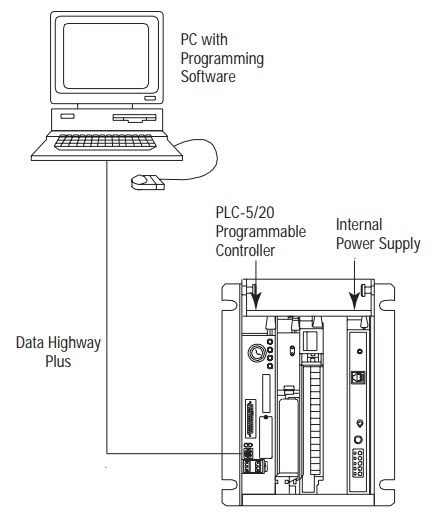 Allen Bradley 1785-L80B PLC 5/80 processors are available for applications from small scale equipment to entire production lines.
________________________________________
Need one for your project?
Head on over to our >> online store here
Need help looking for the right item for your setup?
Call one of our knowledgeable team members at (800) 497-6225 ext. 1
Stay tuned for the next PLC item on our line up >> Allen Bradley 2711P-RDT10C/B
PS: If you are curious to know more in depth about PLCs or any other items we have, then drop us a line here and we will get you more information on them.
PPS: Don't want to miss our posts and promotions? Click the Subscribe button and we'll let you know first! Don't worry, we will never share your information.
Catch you on the next post! 🙂
Enjoy this article? Don't forget to like and share!