Reading Time: 2 minutes

---
Hey there Contractors and fellow Service Professionals!
Today we are covering the Allen Bradley 1756-L62S Series B PLC. This is a GuardLogix Logix5562S Processor with 4 MB standard memory and 1 MB safety memory.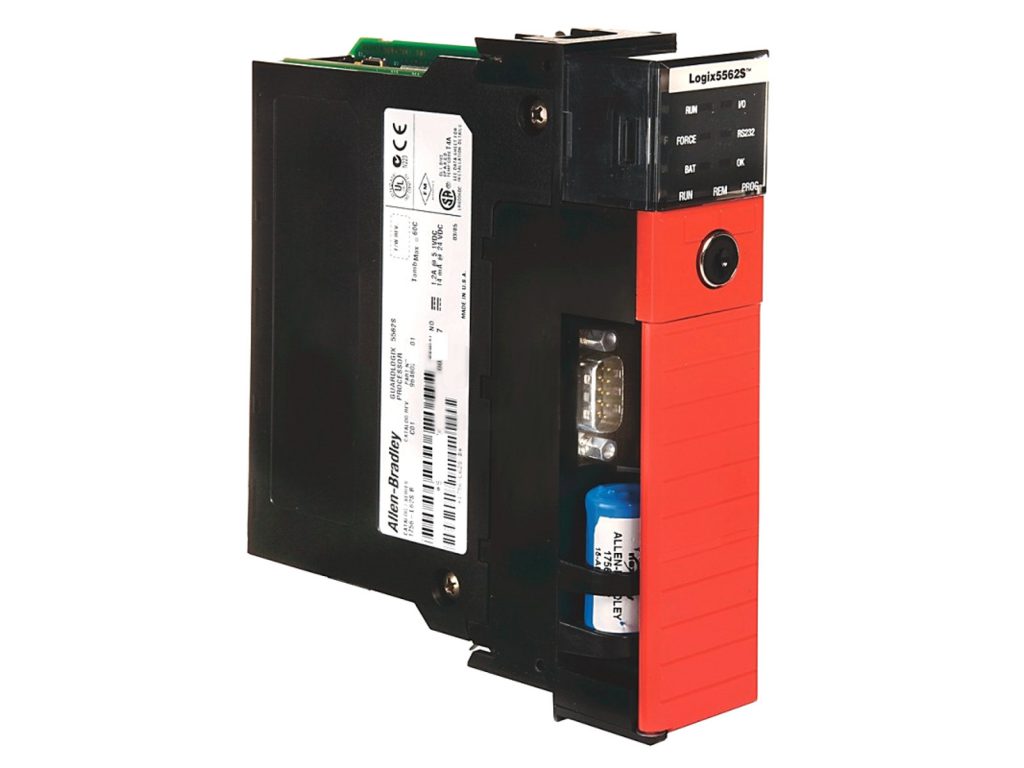 Allen Bradley 1756-L62S GuardLogix Processor

The 1756-L62S Logix 5562S GuardLogix controller is a ControlLogix controller that also provides safety control. During development, safety and standard have the same rules – multiple programmers, online editing, and forcing are all allowed.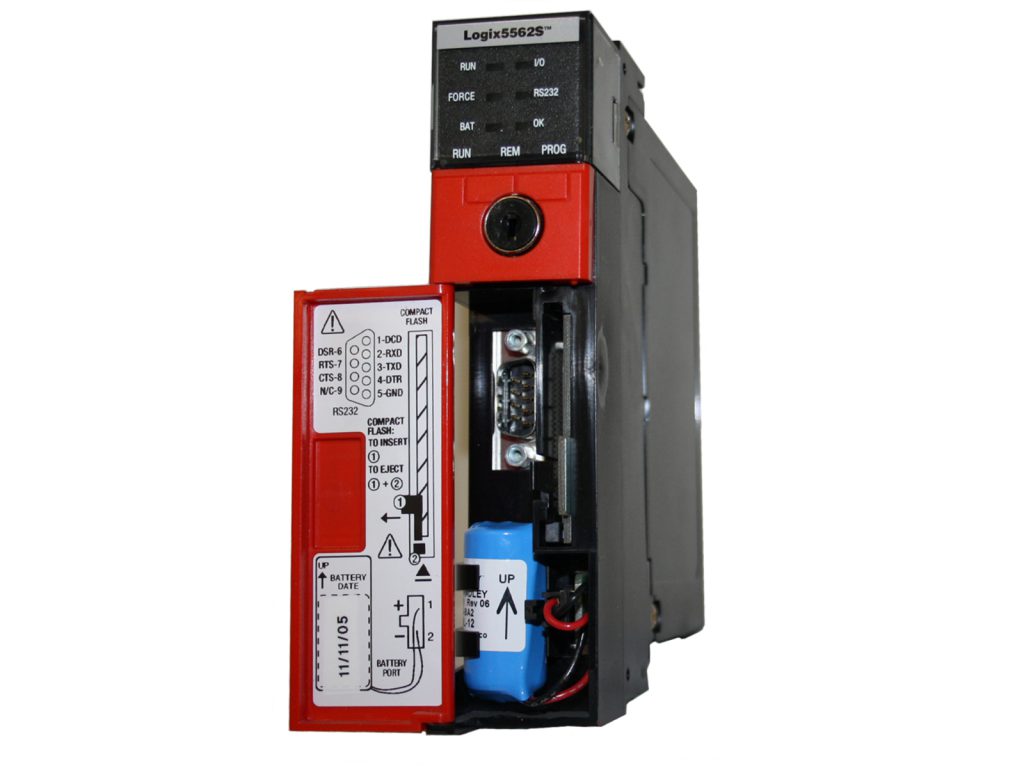 GuardLogix Logix5562S Module

Allen Bradley 1756-L62S controller has a safety memory partition – when safety memory is locked and protected. The safety logic cannot be modified and all safety functions operate with SIL 3 CL integrity. On the standard side of the GuardLogix controller, all functions operate like a regular Logix controller. Thus, online editing, forcing, and other activities are all allowed.
With this level of integration, safety memory can be read by standard logic and external devices like HMIs or other controllers. This eliminates the need to condition safety memory for use elsewhere. The result is easy system-wide integration and the ability to display safety status on displays or marquees.
________________________________________
Take a look at the Specs…
Allen Bradley 1756-L62S Series B
Communication Ports
One RS-232 Serial Port
Safety Communication Options
EtherNet/IP, ControlNet, DeviceNet,(standard and safety)
User Memory
4 MB
Safety Memory
1 MB
I/O Memory
478 KB
Optional Nonvolatile Memory
64 MB CompactFlash
128 MB
Max Digital I/O
128,000
Max Analog I/O
4,000
Max Total I/O
128,000
Current Draw
1200 mA at 5 VDC
14 mA at 24 VDC
Power Dissipation
3.5 W
________________________________________
You can use GuardLogix modules for field device connectivity on Ethernet or DeviceNet networks. This module can also be used for safety interlocking between GuardLogix controllers use Ethernet or ControlNet networks. Multiple GuardLogix controllers can share safety data for zone to zone interlocking. Also, a single GuardLogix controller can use remote distributed safety I/O between different cells/areas.
________________________________________
Need one for your project?
Head on over to our >> online store here
Need help looking for the right item for your setup?
Call one of our knowledgeable team members at (800) 497-6225 ext. 1
Stay tuned for the next PLC item on our line up >> Allen Bradley 1764-LRP/C
PS: If you are curious to know more in depth about PLCs or any other items we have, then drop us a line here and we will get you more information on them.
PPS: Don't want to miss our posts and promotions? Click the Subscribe button and we'll let you know first! Don't worry, we will never share your information.
Catch you on the next post! 🙂
Enjoy this article? Don't forget to like and share!