Reading Time: 2 minutes

---
Hey there Contractors and fellow Service Professionals!
Today we are covering the Allen Bradley 1747-L541 Series C PLC.
This is a SLC 500 SLC 5/04 CPU Processor. It has a user memory of 16K words total, which if we break it down is: 12K words for data or program and 4K words for data only.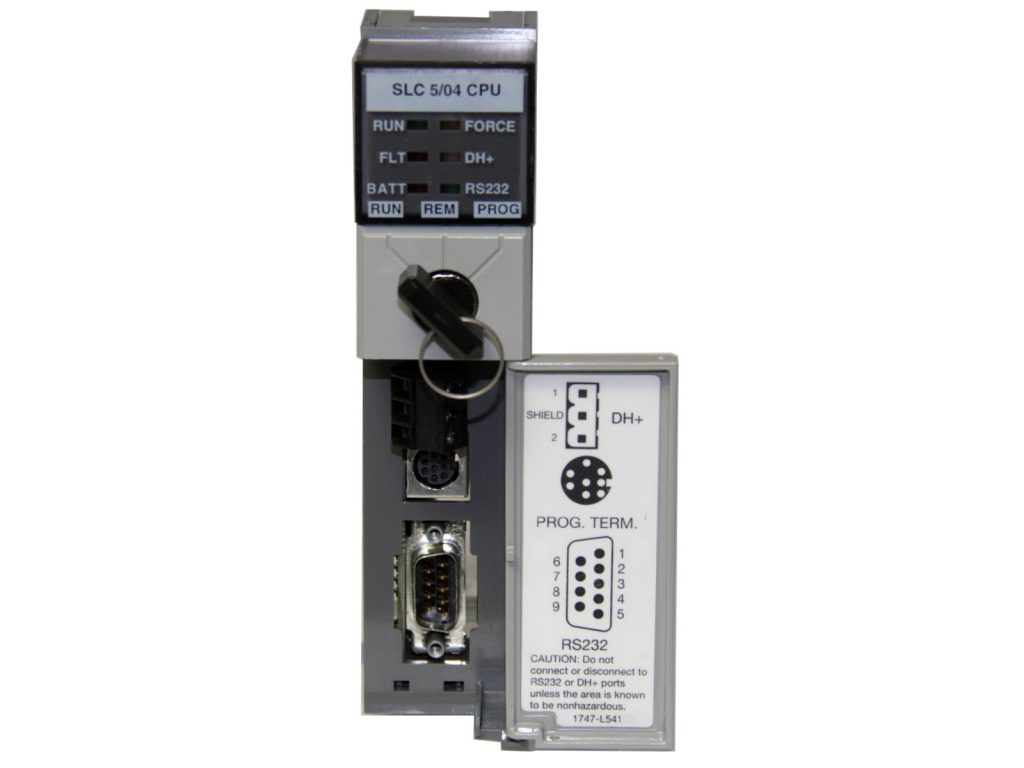 The communication ports on this controller are DH+ & RS-232. The RS-232 port can also be configured for a DH-485 network.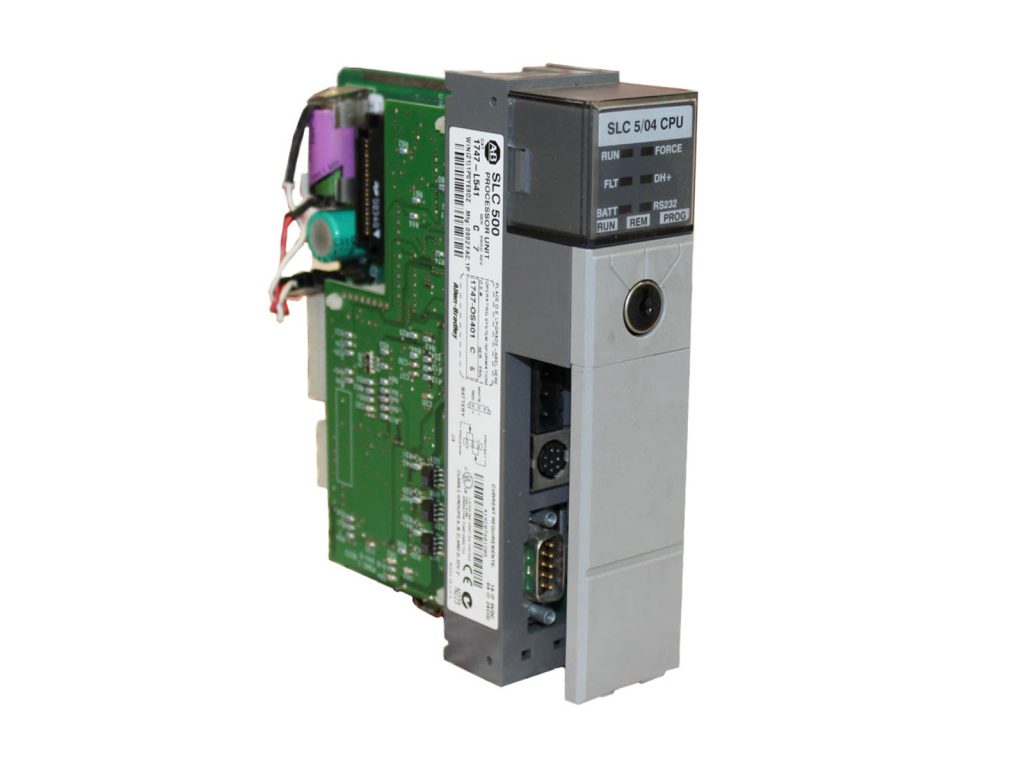 A 1747-SN Remote I/O Scanner module can be used to configure I/O on a Universal Remote I/O link with this 1747-L541 processor. A 1747-SN Remote I/O Scanner module can also add a 1747-SDN DeviceNet Scanner module to configure I/O on a DeviceNet network.
You can use complementary I/O to configure 32 I/O chassis per Universal Remote I/O scanner. Otherwise, 16 I/O chassis per Universal Remote I/O scanner can be configured without complementary I/O. Lastly, a maximum of 63 DeviceNet devices can be addressed over the DeviceNet network with a DeviceNet scanner.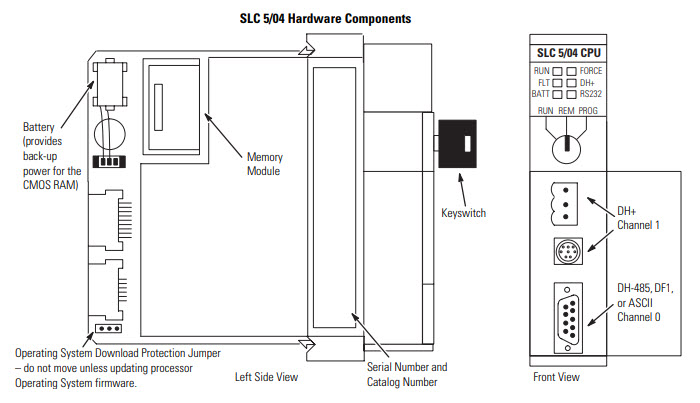 ____________________
Let's table up the rest of the Specifications…
Allen Bradley 1747-L541 Series C
Max User Memory
16K Words
Number of I/O
4096 In + 4096 Out Absolute Maximum
Max Local Analog I/O
480
Program Scan Time/Kword
0.9 ms
I/O Scan Time
0.225 ms
Max Number of Local I/O Chassis
3
Max Number of I/O Module Slots (in the Local I/O Chassis)
30
Communication Ports
DH+ & RS-232
Backup Memory
Flash
Battery-Backed RAM
Standard


Allen Bradley SLC 500 Controllers are available for applications from small-scale equipment to entire production lines.
____________________
Need one for your project?
Head on over to our >> online store here
Need help looking for the right item for your setup?
Call one of our knowledgeable team members at (800) 497-6225 ext. 1
Stay tuned for the next PLC item on our line up >> Allen Bradley 1756-IF8/A
PS: If you are curious to know more in depth about PLCs or any other items we have, then drop us a line here and we will get you more information on them.
PPS: Don't want to miss our posts and promotions? Click the Subscribe button and we'll let you know first! Don't worry, we will never share your information.
Catch you on the next post! 🙂
Enjoy this article? Don't forget to like and share!